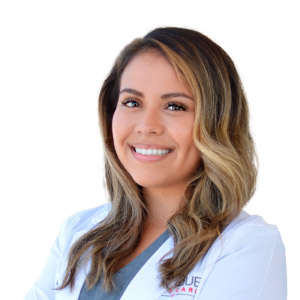 Contact Info
Daniela Acevedo
PA-C
After graduating from the University of North Texas with a Bachelor's of Arts in Psychology, Daniela moved to Southern California where she earned her Masters of Science in Physician Assistant Studies at Western University of Health Sciences.
Daniela's experience in urgent care, family medicine and gynecology/obstetrics makes her a valued member to our team. She is very passionate about serving the diverse population of patients within the Marque system.
Personal Summary
Daniela enjoys cooking, photography, nature and promoting a healthy lifestyle.