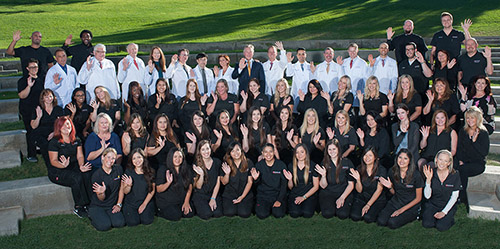 Exercise is an important thing to do, right?  It's fair to say that most of us would probably agree that we want to exercise, but the problem we run into is finding the free time in our hectic lives.  Yes, it can be challenging to juggle a busy schedule that consists of work, family, social commitments, relationships, among countless other responsibilities. And yes, exercise is probably the last thing you want to do when you get home from your 9 to 5. So, to help you find time, here are 10 ideas for you.
1) Find an Exercise Partner
For some reason, it's more motivating to have a friend, significant other, or even a family member there to help you stay on top of your fitness goals. As effective as technology can be to remind you to workout, it's even more helpful to have an actual person to hold you accountable.
2) Go During Your Lunch Break
If your company offers an hour lunch break, this might be a great option for you. You can exercise for half an hour and then finish up by getting a quick bite to eat. At the very least, you can eat a healthy lunch and then go for an extended walk. This is particularly helpful for those who sit in an office for most of the day.
3) Bring Your Gym Clothes to Work/School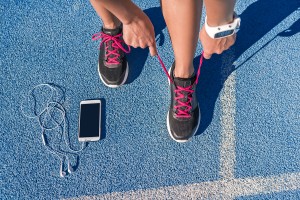 If you already have your gym clothes with you at work or school, it will be much easier to go straight to the gym or even go for a run once you clock out/finish class.
4) Get a Gym Membership Close to Your Work/Campus
Imagine only having to walk or drive a couple of blocks to get to the gym after work or school? Doesn't that just sound so much easier and more motivating? Before you have time to go home and talk yourself out of exercising, make the gym part of your routine right after you leave work or get out of class.
5) Go in the Morning Before Work/School
You probably just laughed as you read this, but if going to the gym after work is not an option, then finding time in the morning may be your next best bet. For those who struggle waking up, working out first thing in the morning may seem daunting. However, we are creatures of habit and anyone can make waking early a routine thing.
The key here is going to bed early or on time. You'd be amazed how much energy you would have in the morning if you got a full eight hours of sleep. Getting up at 4:00 a.m. isn't as bad as it sounds, although you might stick with 5:00 a.m. or 6:00 a.m. if this is your first time trying this idea out.
6) Get a Trainer
Sometimes all you really need is a personal trainer to help you start exercising consistently. Talk to your local gym about how to get started with a personal trainer.
7) Sign Up for Exercise Classes
Most gyms offer regularly scheduled exercise classes. Yoga, cycling, and weightlifting classes are always a great option and typically last a half hour to an hour.
There are even some walk-in classes that don't even require you to sign in. Be sure to check with your local gym about which classes they offer.
8) Join an Intramural League
Any athletes out there? Not only is this an easy way to help you exercise, it can also be incredibly fun. All you have to do is find a few friends or family members and sign up for a local league in your area.  You can search online for local sports groups and find a local league that best fits your needs.
9) Coach a Team and Do the Workouts with Your Players
Did you play a sport growing up? Now's your chance to lead a young group of kids to their first championship. The best part, you can work out with the kids while you coach them.
10) Sign Up for a Race
5K. It's seriously that simple. There are always 5Ks happening around town that you can sign up for. Just search for 5Ks near you on Google and sign up. Costs for registration typically start around $20. If you're feeling more ambitious, then sign up for a 10K or even a half marathon. Better start training, though.  This can make it easier for you to go running every day, since you will probably want to train for your race. Also, you get a free T-shirt. Who doesn't love a free T-shirt?
The information provided is for general interest only and should not be misconstrued as a diagnosis, prognosis or treatment recommendation. This information does not in any way constitute the practice of medicine, or any other health care profession. Readers are directed to consult their health care provider regarding their specific health situation. Marque Medical is not liable for any action taken by a reader based upon this information.