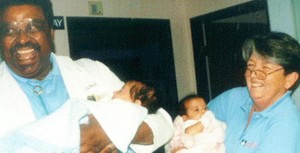 To My Valued Patients and Friends,
In 1982 I founded Pacific Beach Urgent Care with a simple mission: to provide high-quality, accessible, and affordable care to our community seven days a week. Over the past thirty-five years we have treated patients from our local community and from around the world. It has been the greatest journey of my lifetime, and I continue to be overjoyed with magnificent memories of caring for our patients.
As my beautiful wife and I plan to move more fully into our retirement, we have sought to find a medical group that could continue our legacy of caring for the community in the way we have done for so long. After much consideration, we have selected Marque Urgent Care to carry on our mission of exemplary medical treatment.
We are happy to announce that exciting changes are coming immediately. Marque Urgent Care is an esteemed provider of walk-in medical services, and they bring a unique patient-centered approach to the area unlike any other. They have operations throughout Southern California and are an active supporter of the communities they serve. I am honored to entrust them with the Pacific Beach Urgent Care name, a name that I hold dear to my heart.
The familiar faces of your favorite providers and staff will be here for you, and they are excited to be part of the Marque team.  You'll probably be seeing me around your neighborhood promoting the transition.
As I've told my patients in the past, the best way to optimum health is to make time for yourself every day. Watch the sunset and spend time with those people in your life that make you happy. I know I will…
Thank you for your continued support over the years and for entrusting us with your health. You're in great hands.
Dr. Nathaniel Rose