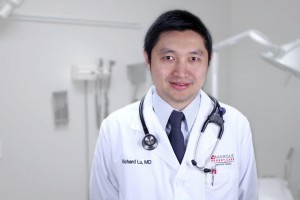 Acute Gastroenteritis (Stomach Flu) by Richard Zhen Lu, M.D.
Within the past several weeks, we have noticed increased number of patients coming to our clinic with acute gastroenteritis, which is also commonly known as "stomach flu" or "stomach bug". Some of the most common symptoms include diarrhea, nausea, vomiting, generalized weakness and stomach pain. Acute gastroenteritis is especially common among children, though it is certainly possible for adults to suffer from it as well. While most cases of gastroenteritis last a few days, acute gastroenteritis can last for weeks and months if the underlying causes are not treated properly.
Bacteria and viruses remain the top two likely causes of acute gastroenteritis. There are other pathogens, such as parasites, that can cause acute gastroenteritis, but not typically seen within the US. If you have recently traveled outside the US, you should definitely disclose the relevant information to your doctor.
The initial treatment for acute gastroenteritis is always FLUID, FLUID and more FLUID. With the frequent diarrhea, you can lose a lot of fluid, and result in dehydration, which is especially true for children. When you do not improve from stomach flu symptoms within two to three days from the onset of symptoms, it is a good idea to check in with your doctor. Some types of acute gastroenteritis may not resolve without antibiotic treatment, especially when bacteria or exposure to parasites are the cause. The diagnosis of the specific cause for the acute gastroenteritis is typically made via the analysis of analyzing a stool sample.
The information provided is for general interest only and should not be misconstrued as a diagnosis, prognosis or treatment recommendation. This information does not in any way constitute the practice of medicine, or any other health care profession. Readers are directed to consult their health care provider regarding their specific health situation. Marque Medical is not liable for any action taken by a reader based upon this information.