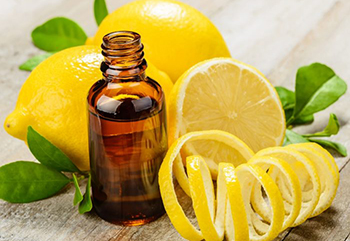 The Basics of Healthy Skin Care by Krista Clark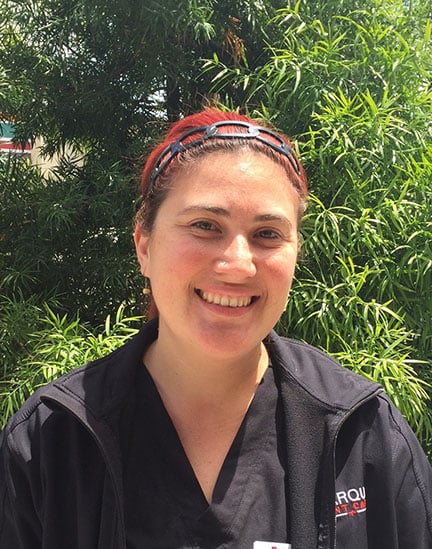 Taking care of your skin and moisturizing daily is extremely important, especially if you want to keep those wrinkles away and have your skin looking fresh and glowing. There are so many commercials that claim and swear up and down that their lotions will make you look like a million dollars. Do you sometimes feel confused and overwhelmed when you're at the store debating which skin care is the best?
Look no further, the main basic steps to maintaining flawless looking skin are:
Cleansing your skin daily to remove grime, chemicals, and toxins.
Keeping your skin moisturized which will replenish the skin.
Sunscreen is the most important thing when you're outside (even on overcast days)! Protect yourself, you don't want to make the mistake of frying that beautiful skin.
Cleansing
To keep your skin looking radiant, cleansing your skin will easily remove dirt, debris, germs, and excessive oils. Do you feel like your skin is cleansed when it has a tight or "crisp" feel to it? You may have adapted to the roughness and itchiness of your skin and, not realizing that instead of helping your skin, your damaging it. You really must dig deep until you find the moisturizer that works best for you. Choosing the correct moisturizer may be a little difficult at times, make sure you know what skin type you have, and keep in mind that if you have a skin condition, choose the correct moisturizer wisely making sure that you don't irritate your skin or the underlying problem. Perhaps seeking a dermatologist would be the next step if you are unsure as to what skin care regimen is right for you.
Sunscreen
Your chances of skin cancer increase when there is constant exposure to the sun and those UV rays. Unbelievably, UV exposure occurs throughout your everyday life and can occur by just sitting in your car or even walking out to take your trash out; your body is absorbing all those UV rays and a lot of people don't even know it's happening.
Applying sunscreen is imperative if you will be exposed to the sun for a long period of time, especially if you're going to the beach or even having a picnic at the park. If you don't plan to apply sunscreen to every part of your body, at least make sure that the rest of your body that isn't covered with sunscreen is protected. You have come a long way in taking care of that beautiful skin, don't ruin it by leaving your skin exposed to those pesky UVs.
Hydration
The skin needs hydration on an everyday basis, therefore it is imperative that you moisturize your skin as much as possible. Parabens play an important role because they help increase the water content of the skin and prevent any water loss. Reducing moisture loss can be maintained by applying moisturizers. Moisturizers can take the place of the natural oils and moisture that is lost. Natural skin care moisturizers are by far the best thing for your skin because many of them contain antioxidants. These antioxidants will not only enhance your skin's UV resistance, but they will boost your immune system as well. Sensitive skin or not, natural unprocessed skin care will make your skin love you!
Begin beautifying your skin with these pure and natural home remedies:
Coconut Oil
Strengthens underlying epidermal tissue, removes dead skin cells, protecting the skin from sunburns, and contains antibacterial, antiviral, anti-fungal and antioxidant properties. Coconut Oil works best on hair when it's dry and fried, it gives it both shine and smoothness.
Sea Salt
Sea Salt contains loads of minerals and nutrients, it helps protect, and restore the skin. The salt contains anti-inflammatory molecules which sooth skin and calm breakouts, it also removes dead skin cells and helps the skin maintain moisture levels.
Avocado
Avocados contain vitamins A, D, and, E. Avocado oils stimulate the production of collagen, helping your skin cells repair and regrow themselves. Avocados also contain provitamin A, which is what helps protect your skin from the harmful effects of the sun.
    

Lemon Essential Oil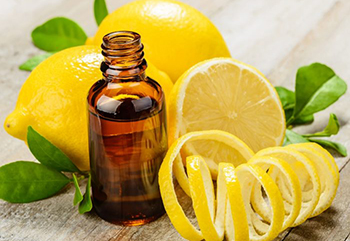 This can improve your complexion and leave your skin soft and radiant, it deeply nourishes the skin removing dead skin cells. It can tone oily skin, fight wrinkles and can also fade scars and age spots.
There are many safe beauty products on the market, but take note that there are also harmful ones out there as well. Unfortunately, it is a reality that some products we use on an everyday basis are filled with harmful ingredients that ultimately end up causing harm to you. With so many different options of skin care products, it is difficult to know which is the best for you.  Keeping an eye on certain ingredients that are in beauty products is necessary; you really need to be aware of what product is being placed on your skin. Unbelievably, most of the store-bought skin care products include poisonous ingredients and chemical fragrances that are associated with serious issues such as hormonal problems, cancer and even infertility.   Do you have questions about the safety of a certain beauty product?  EWG's Skin Deep website http://www.ewg.org/skindeep/search has a database showing the safety of more than 70 thousand products.
Tips on how to avoid opposing effects of beauty products:
The patch test is imperative after having purchased a new beauty product.
Be cautious of certain ingredients in skin care products prior to purchasing, there may be an ingredient present that is harmful to your skin.
Avoid repeated changing of products.
Oil based products are not recommended for oily skin, refrain from purchasing beauty products that contain high contents of oils, not recommended for oily based skin.
Being on high alert for expiration dates on products is necessary, expired products can be harmful to your skin.
Deodorant sprays are not recommended.
Body sprays and such are to be sprayed on your clothes and should not have any skin contact.
Henna hair dye is recommended for those who have allergies to regular hair dye because henna is more of a natural dye.
Highly important to remember that not everyone is made the same, some products that are suitable for your friends may not be suitable for you.
Cleansing lotions, moisturizers, sunscreen, toners, scrubs, and face masks carry massive quantities of chemicals and even detergents. They steadily remove the natural nutrients and oil of the skin. Next time you're at the store wondering what beauty product to purchase, remember to use the tips as stated above and if possible at all try to use more of the natural products for your skin.
The information provided is for general interest only and should not be misconstrued as a diagnosis, prognosis or treatment recommendation. This information does not in any way constitute the practice of medicine, or any other health care profession. Readers are directed to consult their health care provider regarding their specific health situation. Marque Medical is not liable for any action taken by a reader based upon this information.