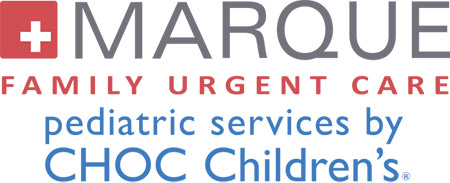 At Marque Medical, we offer pediatric services for patients when they cannot get in to see their primary care physician. We work with your physician to establish seamless communication and get patients back to their medical home for continuity of care. Selected Orange County clinics offer CHOC Children's Pediatricians after 2 pm on the weekdays and throughout the weekends. If you prefer to see a CHOC Children's Doctor in the comfort of your home during these times, we have that available to you as well. Click here to learn more
About the CHOC Children's and Marque Medical Partnership
Marque Medical is pleased to announce its partnership with CHOC Children's. Marque will provide after-hour pediatric urgent care in Orange County to families needing to see a CHOC Children's provider. The services will be offered after 2 pm on the weekdays and throughout the weekend starting at the Marque Mission Viejo and Rancho Santa Margarita facilities, with more clinics coming soon. We will be working closely with family pediatricians in our community to ensure patients are returned to their medical home, and there is seamless communication between Marque and your family's pediatrician.
The Program is led by Dr. Jyotsna Keni, a pediatric endocrinologist and on staff at CHOC Children's in Orange County. She received her medical degree from St. George's University School of Medicine and has been in practice for over 10 years. She brings with her the CHOC Children's best-practices for medical care, and an amazing team of other CHOC Children's pediatricians. Our collective mission is to support the many primary care practices in the area that require quality, convenient after-hour pediatric care for their patients.
We consider Dr. Keni and her team part of the Marque Family, and we are honored to have an esteemed partner in CHOC Children's.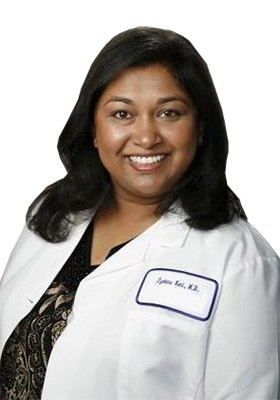 In-Clinic Pediatric Services Include:
Fever
Allergies
Coughs, colds
Acute asthma attack
Flu
Sprains/strains
Earaches
Bruises and lacerations
Sore throat
Insect bites/stings
Vomiting and upset stomach
Minor burns
Diarrhea
Rashes
And other non-life-threatening injuries and illnesses
Laboratory Services
We are equipped with on-site laboratory services which include:
Complete Blood Count with differential
Rapid Strep Test
Rapid Flu Test
Rapid RSV Test
Monospot Test
Urine Analysis
Complete Blood Count with differential
Rapid Strep Test
X-Ray Services
All Marque Medical facilities are equipped with x-ray and reads are performed by board-certified radiologists.
In-House Pharmacy
To save you a trip to your local pharmacy, Marque Medical has an in-house pharmacy offering many common pediatric prescriptions.
Emergencies
For sever injuries and illnesses call 911 in the event your child experiences the following:
Difficulty breathing
Consumption of poison
Symptoms of heart attack or stroke
Serious injury from an accident
Overdose on medication or other drugs
Choking or something lodged in the throat
Unconsciousness
Too much consumption of alcohol
Marque Virtual Pediatrician
Our virtual platform connects you with one of our pediatric providers. The service is for use within the state of California.
A progress note can be sent to your primary pediatric provider following your visit
Covered by most insurance plans. If you do not have insurance the visit is $99.
Prescriptions sent in directly to your pharmacy in just minutes
Medical treatment for children from newborn up to the age of 21. If you choose to see us in the comfort of your home, we can evaluate and offer medical advice on the following conditions:
Conjunctivitis
Otitis Media
Otalgia
Swimmer's ear (Otitis Externa)
Upper Respiratory Infection
Fever/viral illness
Skin infections
Viral and Streptococcal sore throat (requires a visit to a Marque Facility for sample)
Allergic rhinitis
Acute sinusitis
Pneumonia
Laceration evaluation (may need triage)
Burns (may need triage)
Rashes (eczema, diaper rash, viral exanthem)
Urinary tract infection (confirmation requires a visit to a Marque Facility for sample)