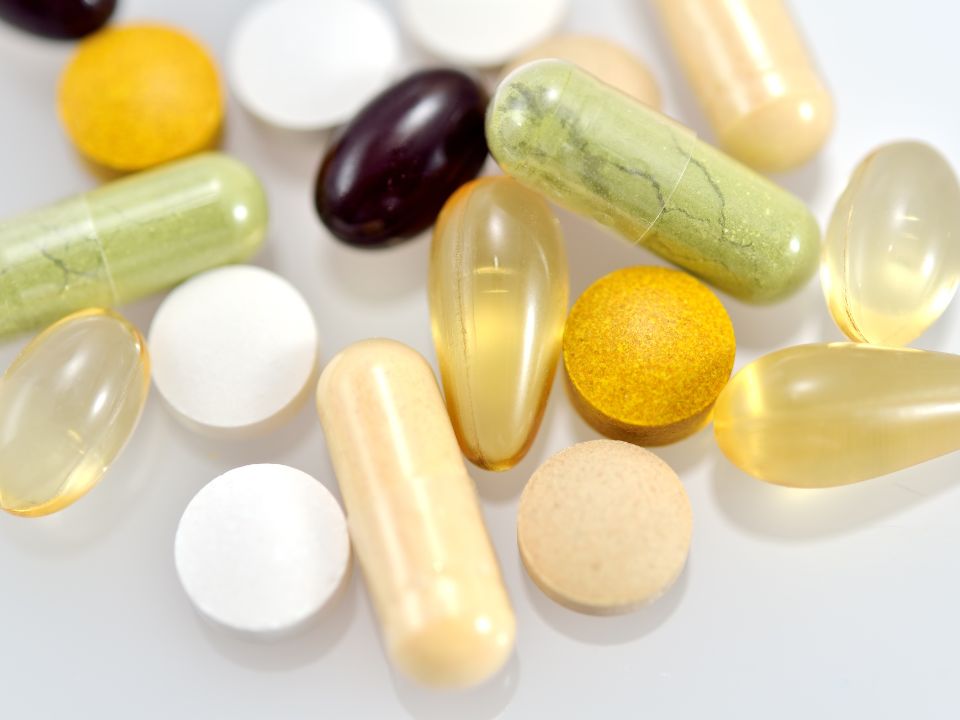 Dietary Supplements
"Doctor, what do you think about my vitamins and dietary supplements?"
Whenever I am asked this question, I confess that I do not know much about each and every vitamin, mineral, herbal or biological dietary supplement.  However, I do know where to go for up-to-date and reliably sound scientific evidence-based information. I always refer my patients to my two favorite websites to research what they are taking before investing their hope and money in any over-the-counter product. The profiles of dietary supplements are just as complicated as any prescription medicine, and they should not be ingested without a thorough review of what is known about it.
Patients frequently do not disclose all of their vitamins and supplements to my staff at the time of their intake interview. It is important to realize that just because something is labeled "natural" or "organic" it does not guarantee it is free of adverse side effects or does not interact dangerously with other supplements, medications, or diseases. Only a few dietary supplements have been proven to be beneficial and safe through evidence-based reviews and careful scientific research done at the National Institutes of Health's Office of Dietary Supplements since 1999. Unfortunately, most other supplements have been proven to be equivalent to placebo without much value, and a few of the supplements have been found to be a serious health risk only to become banned substances by the FDA, like ephedra in 2004.
The importance of being aware of supplements interacting with prescriptions cannot be emphasized too strongly. For instance, one commonly prescribed medication is the popular blood thinner prescription Coumadin (warfarin). Unfortunately, Coumadin has 199 major interactions with common medications that can greatly enhance the risk of dangerous bleeding. This list includes pills and creams easily purchased without a prescription such as Motrin/Advil (ibuprofen), Aspirin (salicylic acid), Aleve (naproxen), testosterone supplements, and Monistat or Micatin (miconazole used for yeast vaginitis/athlete's foot). Patients on Coumadin also should not consume large amounts of alcohol, mango fruit, cranberry juice, pomegranate juice, black currant juice, and black currant seed oil due to the higher risk of bleeds.
There are two free websites that are easy to use and they both have free smartphone apps:
The National Institutes of Health's (NIH) Office of Dietary Supplements (ODS) www.ods.od.nih.gov was founded in 1995 to "strengthen knowledge and understanding of dietary supplements". The ODS has excellent educational pieces including dietary supplements addressing topics such as: what you need to know, tips for older supplement users, how to spot health fraud, and how to evaluate information on the internet. There is also a growing database on the efficacy and safety of many dietary supplements that are summarized and listed alphabetically in ODS fact sheets. All funding is through federal government research grants.
The other website Drugs.com www.drugs.com is a database of a collection of over 24,000 prescription drugs, over-the-counter medications, and natural products with the mission" to empower patients with the knowledge to better manage their own healthcare and to improve consumer safety by assisting in the reduction of medication errors."  Search databases include Drugs A to Z, Pill Identifier, and Interactions Checker. There is also a news section which includes up to the minute listings from the DEA and the pharmaceutical industry on drug trials, alerts, news and approvals. The database is updated monthly and quarterly by four large and independent pharmaceutical resources including Micromedex and PDR. It receives funding from donations and ads of all-age appropriate health companies
The information provided is for general interest only and should not be misconstrued as a diagnosis, prognosis, or treatment recommendation. This information does not in any way constitute the practice of medicine, or any other health care profession. Readers are directed to consult their health care provider regarding their specific health situation. Marque Medical is not liable for any action taken by a reader based upon this information.