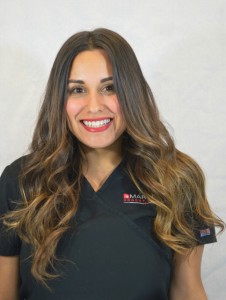 When I first stumbled across do-it-yourself household cleaning products, I was a little skeptical of the idea. I regretfully disregarded the thought. A few months had passed and I felt that I was going through cleaning supplies more so than before. I played with the idea of going green for a couple days. I finally made the change and started researching recipes. There are two advantages to using DIY cleaning products; you control the ingredients used, and it is extremely cost effective. Listed below are some of my favorite cleaners. I hope this encourages you to have a green household.
Shower / Tub Cleaner
 3/4 c. baking soda
Juice from 1/2 a lemon (about 1/4 c)
3 tablespoons salt
 3 tablespoons liquid dishwashing soap
1/2 cup vinegar
10 drops essential oil (optional)
Mix all ingredients together in a medium bowl to make a paste; use scrub brush or sponge to apply to tub, shower walls, & sinks.  (Be sure to test a small area to make sure paste does not scuff tub surface, if so eliminate the salt from the mixture.)  Rinse well with water and a wet rag, then dry with a clean rag or old towel.
Toilet Bowl Cleaner
1 cup baking soda
1 cup vinegar
10 drops essential oil (optional)
Turn off flow valve to toilet & flush 1 or 2 times until water is drained.  Pour in baking soda, then slowly pour in vinegar, being sure to get vinegar to cover as much of the bowl surface as possible, then add essential oil.  The baking soda will react with the vinegar–this is normal. Use your toilet brush to scrub the surface. Turn water back on and flush.
Furniture Polish
3/4 cup olive oil
Juice from 1/4 lemon
1 tablespoon vinegar
3-4 drops lemon essential oil (optional)
Dampen rag & squeeze out excess water.  Dip damp rag into furniture polish, the wipe on surface of furniture.  Buff off with an old dry towel.
Glass Cleaner
1 1/2 cups vinegar
1 1/2 cups water
5-10 drops essential oil (optional)
Mix vinegar, water, & essential oil together in spray bottle.  Spray on glass & use squeegee, crumpled newspaper (Tip: use newspapers that are at least 2 weeks old to avoid black fingers!), or a lint-free rag to get a streak-free shine.)
Cleaning Spray
1 tablespoon borax
1 tablespoon washing soda
1 teaspoon dishwashing soap
1 cup vinegar
4 cups hot water
25-30 drops essential oil (optional)
Whisk all ingredients together well in large bowl, then pour into spray bottle.  Spray on, then wipe surface clean with a damp cloth.  Can be used to clean and disinfect almost any surface.
Stainless Steel Cleaner
2 tablespoons baking soda
1/2 cup vinegar
2 cups warm water
Mix ingredients in spray bottle.  Mixture will foam up when it stops bubbling, put on cap and spray stainless steel surface, then wipe clean & dry with lint-free rag. To add extra shine, use furniture polish above.
Floor Cleaner
1 cup vinegar
1/2 cup baking soda 
8-10 cups hot water
1 tablespoon borax
1 tablespoon washing soda
30 drops essential oil (optional)
Mix vinegar & baking soda together in bucket. Add hot water, Borax, washing soda, and essential oil. Mix until all powder is dissolved.  Use mop or sponge to wipe down floor; wipe dry with clean dry towel.
Dishwasher Detergent
1 cup baking soda
1 cups borax
1/2 cup salt
Vinegar (add to rinse compartment!)
Mix first three ingredients well & store in airtight container. Add 1 tablespoon to each of the 2 compartments in your dishwasher and 2 tablespoons of vinegar to your rinse compartment.
These cleaning recipes are just a few of my personal favorites; you can find many more on keeperofthehome.org
Good luck going green with your cleaning products!
The information provided is for general interest only and should not be misconstrued as a diagnosis, prognosis or treatment recommendation. This information does not in any way constitute the practice of medicine, or any other health care profession. Readers are directed to consult their health care provider regarding their specific health situation. Marque Medical is not liable for any action taken by a reader based upon this information.