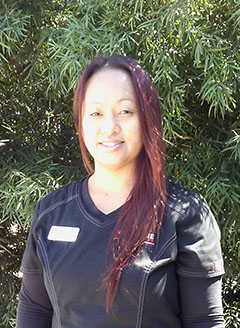 Acne is a common skin problem that affects people of all ages. Sleepless nights, too much stress, unhealthy eating habits and a hectic lifestyle are the lead causes of acne. Acne can appear on your face, chest, back and scalp.  Although there is no real cure, there are many simple and natural ways, using common ingredients found in your kitchen and refrigerator to prevent and clear a flare up.  As someone who knows acne all too well, these home remedies have become a staple in my daily routine.
Here are a few of my favorite home remedies:
1) Egg Whites: A mask made from egg whites is considered to be beneficial in unclogging the pores of the skin as well as reducing the redness that often occurs due to acne.
* In a clean mixing bowl, whisk together some egg whites and lemon juice until the mixture becomes frothy. Add ½ a teaspoon of honey and stir well. Wash your face with warm water to open up your pores. Using a cotton ball, apply the mixture onto your face avoiding the sensitive areas around your mouth and eyes. Relax yourself as you wait for the mixture to settle and dry on your face. Keep the mask on for 10-15 minutes and then rinse with warm water and pat dry. Remember to moisturize after!
2) Papaya: Papaya is known to possess an enzyme which is helpful in treating acne. This will also help in preventing the recurrence of acne as it gets rid of the lipids from the skin – thereby preventing the clogging of the pores.
* Blend or mash up the soft ripe papaya into a lump-free puree. Add 1 tablespoon of honey and ½ teaspoon of lemon juice and mix well. Apply the face mask using clean hands or a cotton ball and let it dry for 15 minutes. After, gently rinse your face with warm water, pat dry with a clean towel.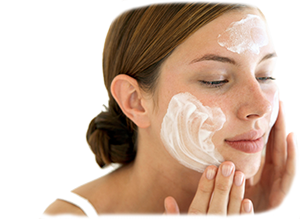 3) Garlic: Garlic is also considered to be effective in the treatment of acne. This is due to the its anti-microbial properties.
* Blend 4 cloves of garlic and 4 tablespoons of extra virgin olive oil together. Apply on affected skin and leave on for 15 minutes. Rinse with cool water and pat dry. You can use this remedy on a daily basis!
4) Coconut Oil: Coconut oil is antibacterial and antifungal. Coconut oil is also extremely moisturizing and gentle. It helps fight bacteria and reduce redness.
* Mix 1 teaspoon of coconut oil and add a pinch of turmeric (the main spice in curry). On your clean face apply the mask and leave for 15 minutes. Rinse your face with cold water and pat dry. This face mask is very food for lightening your skin tones and helps reduce blemishes and acne – naturally fights fine lines and wrinkles too!
Since acne is the most common skin condition in the United States, there are a lot of over-the-counter products and medications people can buy. For me, it's important to know what I'm putting on my skin and inside my body – I like the natural way! Always remember that your skin is an organ. Pay attention to it because if your skin discolors, welts or is overwhelmed with acne – it's telling you something. See a doctor if your skin worsens after you use certain products (or even any of the natural ingredients above) because you might be allergic to it. Safe is beautiful!
The information provided is for general interest only and should not be misconstrued as a diagnosis, prognosis or treatment recommendation. This information does not in any way constitute the practice of medicine, or any other health care profession. Readers are directed to consult their health care provider regarding their specific health situation. Marque Medical is not liable for any action taken by a reader based upon this information.