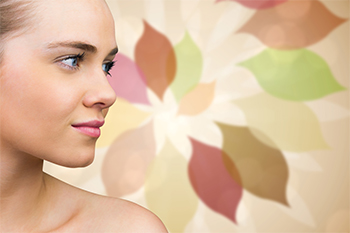 Fall Seasonal Skin Care by Your Marque Team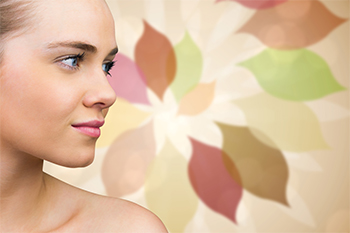 With the fall season quickly approaching, this means the change of leaves, cool breezes in the air, and the start of that dry, itchy skin that so many people fight with during this season.  Instead of struggling through these uncomfortable side effects of weather change, be proactive and apply these easy tips for healthy skin this fall:
#1 Drink Your Water!
This is something people hear from their healthcare providers frequently, but never seem to follow through with.  Hydration is key in replacing the moisture in one's skin that is lost with the cold, dry air throughout this season.  There are many resources to help you remember to drink your water.  There are apps that can be downloaded to track water intake for the day as well as reusable water bottles marked with measurements on the side.  (Reusable bottles = helpful reminder to drink your water as well as fewer plastic bottles being used.  It's a win-win.)
Be sure to moisturize skin after bathing to ensure that the water you just replaced, gets locked in. Also, try and find a fragrance-free moisturizer.  Moisturizers with a fragrance tend to be more harsh and irritating to the skin, which is exactly what's trying to be avoided. Try to remember, our skin is the largest organ of our body.  Just like we take daily precautions to protect the organs of the inside of our body, we should do the same for our largest, and most often, forgotten about.
#3 Protect
So often we forget that even on cloudy days, those damaging UV rays are still out to play.  Applying a sunscreen, or even moisturizer with low SPF, in the morning is extremely beneficial to protecting one's skin.  A common concern among people regarding daily use of sunscreen is the oily, greasy look and feeling of sunscreen on their face all day.  I've heard many people mention this concern and I can assure you, I've been able to find some amazing brands on the market that dry quickly, have no fragrance, and can easily be worn under makeup. Incorporate this into your daily skin routine and your skin will thank you.
The information provided is for general interest only and should not be misconstrued as a diagnosis, prognosis or treatment recommendation. This information does not in any way constitute the practice of medicine, or any other health care profession. Readers are directed to consult their health care provider regarding their specific health situation. Marque Medical is not liable for any action taken by a reader based upon this information.