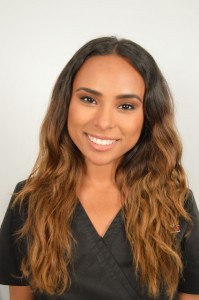 The fictional character Mars Blackmon (writer/director Spike Lee's 1980s alter-ego), was onto something when he — along with the team at NIKE — famously coined the slogan: "It's gotta be the shoes."  The right pair of shoes can have a tremendous effect on athletic performance.  Sure, no such magical sneakers exists that will allow you soar through the air like Michael Jordan, but a good pair of tennis shoes is a quintessential component to support the body through demanding workouts and promoting muscular development.
There are many great shoes on the market, but even the grandest of shoes will begin to wear over time.  Much like a car, the exterior of a shoe may be in great condition, while the interior has begun to decay.  Runners should replace their shoes annually, or between 300-500 miles of wear.  For those who work out daily, their shoe lifespan may max out at 6 months.  Because an old pair of sneakers can no longer withstand elevated usage, selecting a dilapidated pair for workouts can be strenuous to the feet, hips, and back.
The insole of a shoe is meant to conform to the shape of the foot to promote a better fit, as well as add cushioning and shock absorption. After time and wear, the insole may become too malleable, thus no longer capable of providing support.
Similarly, the midsole, which also provides interior cushioning, is typically made of foam, which subsequently flattens, rendering the shoe inadequate to sustain the body during physical activity.  Additionally, shoes' treads, or outsoles, are constructed from rubber. The material adds durability, but much like a car's tires, they will eventually wear thin and ultimately will need to be replaced.  To lengthen shoe lifespan, dedicate your workout shoes solely to your workouts.  A great pair of shoes can be worn out by simply wearing them too long or too often.
The perfect shoe is all dependent upon the activity, for shoe anatomy varies from sport to sport.  You would not wear soccer cleats to play tennis, right? So, why would you wear basketball shoes to go jogging?  Running shoes are constructed to contribute stability when moving forward, whereas a shoe that was built for lateral stability provides the necessary support to partake in sports where the mover is advancing in various directions, including forward motion.
Walking shoes also differ from running shoes.  Runners typically land on their forefront, whereas walkers apply more weight to their heels.  Running shoes should provide more cushioning to the forefoot, and the midsole should provide neutral cushioning under the arch.  Walking shoes should be equipped with a stiffer rubber outsole to support the heel.
And then, there are the shoes that are known to be the Holy Grail of athleticism.  Enter: the cross-trainer.  Another popular marketing campaign envisioned by NIKE was the "Bo Knows" ads.  A talented athlete who excelled in both professional baseball and football, Bo Jackson was the face of a man who could do it all, and properly fitting, he needed a shoe that could do it all, as well.
Cross-trainers are like a shampoo-conditioner combo in one; it is adequate in washing the scalp, while also moisturizing the hair.  Although sufficient, the product is not as effective as a standalone shampoo or conditioner.  Cross-trainers will allow for some minor running and provide enough support for a pick-up ballgame, but it fails in comparison to a sport-specific shoe.
A good cross-trainer should possess a firm heel, good support (the shoe should not bend easily, unlike a running shoe), and it should be light-weight.  If partaking in a particular activity more than three times per week, the American Podiatric Medical Association (APMA) recommends opting for a sport-specific pair of sneakers.
As we grow older, our feet tend to grow bigger, as well.  It is important to stay up-to-date on feet growth and measurements.  Instead of trying on several pairs of shoes at a local sport's store, make a trip to an athletic specialty store to gain expert insight on the perfect fit.  A proper fitting should evaluate the foot, and a history of your athletic activities will be taken into account.  Three measurements will be taken: length, arch length, and width.  All three measurements should be taken into account when determining the proper fit.
Failure to ignore the proper upkeep of shoes, or neglecting to replace a worn out pair may result in detrimental health concerns.  Yes, all the rules and suggestions associated with proper workout gear may appear monotonous and complicated, but adhering to such recommendations will enhance and prolong physical health.
Sources:
www.beta.webmd.com/fitness-exercise/features/choosing-best-workout-shoes#1
www.fitnessmagazine.com/workout/gear/reviews/shoetopia-the-best-sneakers-for-         every-workout/
The information provided is for general interest only and should not be misconstrued as a diagnosis, prognosis or treatment recommendation. This information does not in any way constitute the practice of medicine, or any other health care profession. Readers are directed to consult their health care provider regarding their specific health situation. Marque Medical is not liable for any action taken by a reader based upon this information.