Halloween is a time for fun and spooky surprises, but it's also crucial to ensure that everyone, from the littlest pumpkin to the most wicked witch, has a safe and enjoyable experience. As moms, we often find ourselves juggling the myriad aspects of Halloween – from costumes and candy to haunted houses and trick-or-treating. With this guide, we'll explore essential safety tips that will help parents navigate the haunted holiday with their children and teenagers, all while sprinkling in a dash of humor.
Choosing the Perfect Costume
The quest for the perfect Halloween costume is a time-honored tradition, and it sets the stage for a safe and enjoyable Halloween night. Here are some costume-related safety tips:
Costume Fit and Comfort:
When selecting costumes, ensure they fit properly to prevent tripping hazards.
Avoid masks that can obstruct vision and opt for makeup or face paint.
To avoid uncomfortable shoes, consider comfortable footwear like sneakers to support those little witches' feet.
Reflective and Bright Colors:
Incorporate reflective tape or patches into costumes to enhance visibility during nighttime activities.

Encourage your teens to choose costumes with bright colors, making them more noticeable in the dark.

Props and Accessories:
Ensure that any props are made from safe, non-toxic materials.

Avoid sharp or pointed accessories that could pose a risk to others.
Trick-or-Treating Safely
Trick-or-treating is the highlight of Halloween for many kids and teenagers. Here are some safety tips for ensuring a spooktacular and incident-free night:
The Buddy System:
Encourage your children and teens to trick-or-treat with a group of friends or, in the case of younger kids, with a responsible adult.

Establish a meeting point in case someone gets separated from the group.
Plan Your Route:
Map out a route for trick-or-treating in advance and share it with a trusted adult.

Stay within well-lit neighborhoods and familiar areas.
Stay Visible:
Carry flashlights or glow sticks to remain visible to drivers and fellow trick-or-treaters.

Dress your teens in costumes that are easily visible and add reflective elements for extra safety.
Candy Inspection:
Parents know the drill: once back home, inspect all candy for tampering, damaged packaging, or unfamiliar items.

Consider offering an alternative candy stash for younger kids, filled with parent-approved treats.
Spooky Home Decorations
Decorating your home for Halloween is a frightfully delightful activity. But let's not forget about safety, too:
Pathway Lighting:
Use well-placed, low-level lighting to illuminate walkways for trick-or-treaters.

Opt for LED candles instead of real flames in jack-o'-lanterns to prevent fire hazards.
Pet Safety:
Keep pets secure and away from the front door to avoid any unwanted surprises for costumed visitors.

Ensure decorations, such as cords and fake cobwebs, are out of pets' reach to prevent choking hazards.
Haunted House and Party Safety
For moms hosting or attending Halloween parties, safety is as important as having fun. Here's how to ensure a memorable night for teens and kids:
Supervision and Monitoring:
For teens, establish clear rules and boundaries before they attend or host a Halloween party.

Ensure there's responsible adult supervision for younger kids at parties or haunted houses.
Allergy Concerns:
If your child has food allergies, make sure the host or other parents are aware and provide allergen-free treats.

Teach teens to be cautious about sharing or consuming food at parties, especially if they have food allergies.
Responsible Driving:
For teens, remind them about responsible driving, especially if they plan to attend multiple Halloween parties in one night.

Encourage the use of designated drivers or alternative transportation methods.
Teal Pumpkins and Inclusivity
Teal Pumpkin Project:
Explain to your children the significance of a teal pumpkin, which symbolizes that a house offers non-food treats for kids with allergies or dietary restrictions.

Encourage teens to respect and support inclusivity by not making fun of others' choices and appreciating the diversity of Halloween.
A Dash of Humor
To keep things light-hearted, let's add a sprinkle of humor:
Costume Coordination:
For those with younger children, coordinating family costumes can be fun. Just be prepared for the eyerolls from teenagers who might not find it as cool.
Candy Taxes:
Parents, don't forget to collect your "candy tax." You know, a percentage of the loot for your invaluable safety and chauffeuring services. It's all in the fine print of the Halloween contract.
Halloween Candy Negotiation:
When negotiating candy consumption with your children and teenagers, remember the classic line: "I'll take the candy that looks suspicious, for safety reasons, of course."
Halloween is a time for kids and teens to revel in the joys of dressing up and collecting sweets, but safety should always be a priority. Parents play a crucial role in ensuring that their children and teenagers have a memorable, safe, and enjoyable Halloween experience. By following these safety tips and approaching Halloween with a sense of humor, parents can transform this spooky season into a fun-filled and secure celebration that the entire family can enjoy. So, remember to plan ahead, stay visible, inspect the loot, and of course, collect that candy tax! Happy Halloween, everyone!
---
Author: Colleen Kraft, MD, Pediatrician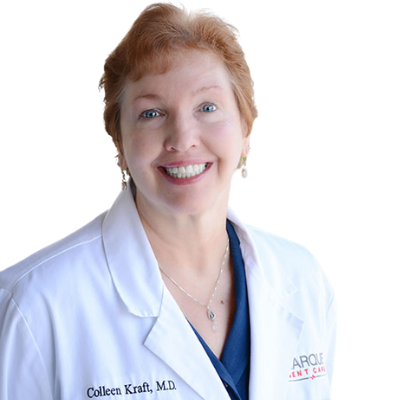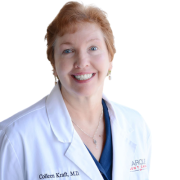 The information provided is for general interest only and should not be misconstrued as a diagnosis, prognosis or treatment recommendation. This information does not in any way constitute the practice of medicine, or any other health care profession. Readers are directed to consult their health care provider regarding their specific health situation. Marque Medical is not liable for any action taken by a reader based upon this information.