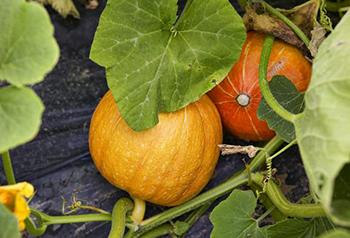 Health Benefits of Pumpkin by Lauren Mitchell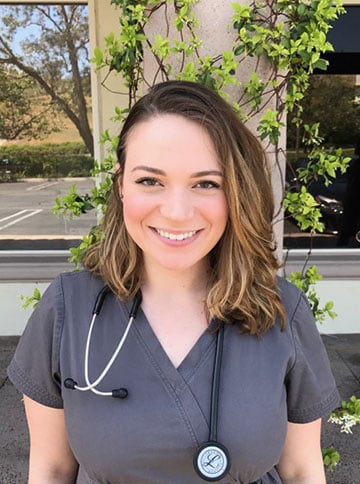 Fall is here – which also means pumpkin season! But there's more to pumpkins than pie- pumpkins offer many health benefits! Both fresh and canned pumpkin are packed with so many healthy nutrients.  Here are some reasons why incorporating more pumpkin into your diet might be a clever idea:
Pumpkins are that delicious orange color because of beta-carotene, which is an antioxidant that turns into vitamin A in the body. Beta-carotene is essential for healthy eyes and has also been linked to preventing coronary artery disease.
Pumpkin seeds are so nutritious! They're packed with protein, magnesium, zinc, iron, and potassium. Studies show that these seeds aid in blocking the enlargement of the prostate gland, lowering the risk of bladder stones, lowering cholesterol and lowering high blood pressure. They may even prevent some types of cancers due to the prominent levels of phytosterols (a group of compounds found in plants).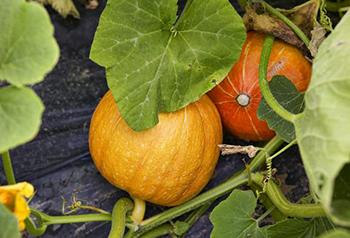 Eating pumpkin may aid in weight loss. Pumpkins and their seeds are low in calories and a high source of fiber, which keeps you full longer. Feeling full longer means beating those cravings and lessening the desire to snack too much. Eating a high-fiber diet boosts the metabolism, also aiding in weight loss.
Consuming pumpkin improves your complexion. Pumpkin contains lots of fruit enzymes and AHAs, which increase cell turnover, helping to brighten and smooth skin. It also contains antioxidants, which boosts collagen production and prevents wrinkles.
Eating pumpkin helps you sleep sounder! Pumpkin seeds contain tryptophan, the amino acid that contributes to that post-Thanksgiving dinner grogginess. Tryptophan makes you sleepy, but also helps the body produce serotonin, which is a calming neurotransmitter.
Try incorporating more pumpkin into your diet in a healthy way, like roasting cubes of it or sprinkling the seeds on top of your salad or morning yogurt parfait. Pumpkin is so versatile; the possibilities are endless! Have a happy and healthy pumpkin season!
References: https://www.curejoy.com/content/health-benefits-of-pumpkin/, https://www.webmd.com/food-recipes/features/6-surprising-health-benefits-of-pumpkin#1, https://dailyburn.com/life/health/pumpkin-health-benefits/
The information provided is for general interest only and should not be misconstrued as a diagnosis, prognosis or treatment recommendation. This information does not in any way constitute the practice of medicine, or any other health care profession. Readers are directed to consult their health care provider regarding their specific health situation. Marque Medical is not liable for any action taken by a reader based upon this information.