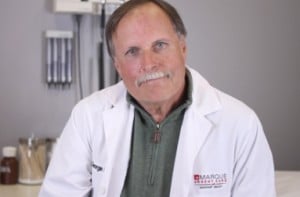 Hepatitis C by George Lindsey, M.D.
The Centers for Disease Control is now recommending that everyone in the U.S. born between 1945 and 1965 be tested for hepatitis C virus infection.  They estimate that 3-4% of US adults born between 1945 and 1965 have antibodies against hepatitis C.  Many of them are unaware that they have chronic hepatitis C, because many cases show no symptoms.
Chronic hepatitis C is a form of viral hepatitis and transmitted through the blood.  Hepatitis C increases a person's risk for development of hepatic cirrhosis, end-stage liver disease, and primary liver cancer.  Often the symptoms of hepatitis C take many years to manifest.  Without proactive testing, the carrier only finds he has it once there is liver damage.  Treatment with increasingly effective anti-viral drugs can eradicate the infection and decrease the risk and severity of some many complications.
The CDC believes that with early identification these individuals could receive appropriate medical care, which would improve clinical outcomes and reduce transmission to their partners as well as others.
The information provided is for general interest only and should not be misconstrued as a diagnosis, prognosis or treatment recommendation. This information does not in any way constitute the practice of medicine, or any other health care profession. Readers are directed to consult their health care provider regarding their specific health situation. Marque Medical is not liable for any action taken by a reader based upon this information.