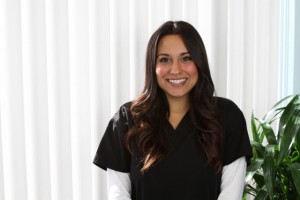 How to Treat and Prevent Athlete's Foot by K. Verdugo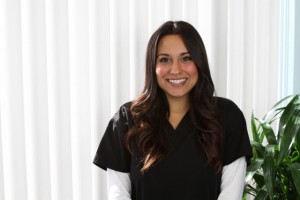 Hygiene is an important factor when it comes to taking care of your feet.  Proper cleaning of your feet is the key to infection prevention. When you are washing your feet, it is crucial that you not only scrub the top and souls of your feet, but also in between your toes. Drying your feet should be the same routine as washing them. Make sure you dry in between the toes; doing so will help prevent fungal infections such as tinea pedis (also known as athlete's foot).  Athlete's foot is the most common type of fungal infection.
Mild cases of athlete's foot can be treated at home. Some signs and symptoms of foot fungus are itching, stinging, burning, cracking and peeling skin, especially between your toes and on the soles of your feet.  Athlete's foot that goes untreated can become contagious and spread to the toenails and even the palm of the hands.
Here are some ways to prevent the spread of this fungal infection:
Anti-fungal creams, sprays, tablets or powders (Tinactin, Lamisil, and Clotrimizole are all available without a prescription).
Wear clean cotton socks. Change socks daily.
Do not share towels and wash them regularly.  Have a separate towel for feet and body.
Keep toenails short by trimming carefully. Bacteria can live under the toenail.
Keep feet clean and dry as much as possible. Follow proper foot hygiene.
Try not to wear the same pair of shoes daily.
Use a hairdryer to thoroughly dry feet after bathing, swimming, etc.
For a more holistic approach, try these natural remedies listed below:
Add 40 Drops of Organic Tea Tree Oil to a foot bath and soak your feet for 10 minutes. After soaking and thoroughly drying the feet, massage a few drops of the oil directly into the affected area.
Soak your feet in 2 tablespoons of Himalayan Crystal Salt and ½ cup organic apple cider vinegar solution mixed with some warm water.
Sprinkle your toes with a little bit of organic corn starch or baking soda before putting on your socks in the morning.
Make a tea of 4 ounces of oregano leaves and use just enough water to cover your feet. Soak your feet 2-3 times daily in this mixture.
Sesame and raw virgin coconut oil have anti-fungal properties and can be applied directly to the feet. Swab it liberally on clean dry feet with a cotton ball twice daily.
If you have any concerns regarding a mild or severe case of athlete's foot, it is always best to consult with a physician. If you have a severe case of fungal infection, a physician will be able to set up a care plan that is best for you. Give your feet the attention and care they need and seek help if needed.
The information provided is for general interest only and should not be misconstrued as a diagnosis, prognosis or treatment recommendation. This information does not in any way constitute the practice of medicine, or any other health care profession. Readers are directed to consult their health care provider regarding their specific health situation. Marque Medical is not liable for any action taken by a reader based upon this information.