Are you one of the millions of people that suffer from chronic lower back pain?  Although there are many options offered by today's modern medicine to eliminate stubborn back pain, it can be a frustrating and a time-consuming experience trying to figure what works and what doesn't. Coming from personal experience, I have struggled on and off with lower back pain ever since I was an adrenaline-seeking teenager.  Unfortunately, even if you didn't bungee jump, surf, or cliff dive, you can still suffer from lower back pain.   Doctors and physical therapists have several options to treat low back pain.
Lower back pain is usually caused by nerve impingement in your last two discs; L4 and L5.  It can be treated with spinal decompression, cortisone injections (temporary relief) or worst-case scenario, surgery. Although many patients do choose surgery, once you have metal in your spine it is hard to ever re-develop your true range of motion. Let's face it, there's no magical remedy for it. Having worked in a field of treating patients with lower back pain due to various issues, I have a biased opinion about what works versus what doesn't.  The message I want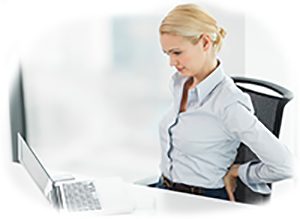 to get across to people who are suffering from back pain is this – do your research about the underlying cause of your initial injury, talk to several specialists, and get more than one opinion.   You should know exactly what is causing that stubborn and annoying back pain.
Until then, invest a few bucks and buy yourself a foam roller! (Usually $30-$60 dollars for a decent one). There are many techniques and methods to doing this simple "feel good" solution to rolling that sciatic pain away. Refer to YouTube or follow directions given with the roller that you choose. It's easy, it's simple, and the best part is, it feels great massaging that stubborn sciatic nerve. You will start to feel the difference in your lower back pain… it doesn't cure it, but it is going to make life a whole lot better. Trust me, lower back pain is awful, and I've seen grown men cry from it!  Whatever your level of back pain, hang in there and do yourself a favor; make that small investment in a foam roller.
The information provided is for general interest only and should not be misconstrued as a diagnosis, prognosis or treatment recommendation. This information does not in any way constitute the practice of medicine, or any other health care profession. Readers are directed to consult their health care provider regarding their specific health situation. Marque Medical is not liable for any action taken by a reader based upon this information.