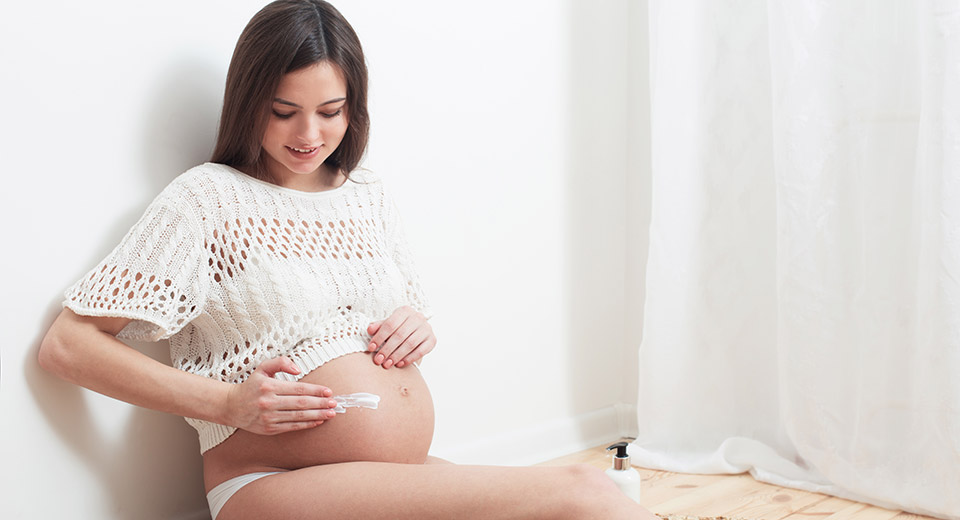 Natural Home Remedies to Reduce the Appearance of Stretch Marks
[vc_row][vc_column][vc_column_text]What are stretch marks? By definition they are irregular lines or streaks on the skin where it has been stretched or distended. Some of the causes of stretch marks are pregnancy, weight gain, significant weight loss and sudden growth spurts such as puberty. Skin over time will lose its elasticity making it easier for stretch marks to surface. Whether you wear your marks proudly or try to extensively correct them, there are some more cost efficient and natural ways to help reduce and diminish the appearance of stretch marks. Although expensive treatments like laser therapy and microdermabrasion have proven to be successful they are harmful to the skin. Natural remedies help save money are safe and can be fun to try.
Here are some ideas you can try at home:
Aloe Vera: Aloe vera helps with the regeneration on skin tissue and has healing properties. Fresh gel from a leaf or aloe vera gel purchased from a store can be placed onto the affected area of the skin for 20-30 minutes daily until desired results is reached.
Cocoa Butter: Find your favorite brand at the local grocery or retail store. The best time to apply cocoa butter is at night before bedtime with a light massage over affected areas. You may leave this over night or wash off after 30 minutes with warm water and a clean washcloth.
Cucumber and Lemon Juice: Cucumber has been known for its refreshing qualities as lemon is naturally acidic and helps reduce and soothe scars. Mix equal parts with water and apply for 10 minutes to affected areas. Rinse off after 10 minutes with warm water and a clean wash cloth.
Almond and Coconut Oil: Using equal quantities massage onto skin regularly until desired look has been achieved.
Apricot Mask and Apricot Oil: Apricot is used in many exfoliating skin treatments. To make the a mask you need 2-3 apricots cut and deseed leave them on the affected area of the skin for 15 minutes you can also add lemon juice for more effective results.
Water: Drinking plenty of water daily helps keep skin youthful and hydrated. On average it is recommended to drink 8 glasses of water daily.
Egg Whites: Start with employing eggs whites, and then apply to affected area. You may leave the egg whites over night or for 15 minutes. Egg is a good cleanser the protein is good for firming skin. Egg whites help shrink and tighten pores.
Potato Juice: Potato juice naturally lightens and brightens skin. You may place sliced pieces over the affected areas for 15 minutes and then wash off with warm water and clean wash cloth.
Sugar Cubes: Dry sugar cubes help exfoliate skin naturally. The sugar acts as a scrubbing agent and a gives a polished look and feel. Sugar cubes also make your skin smell great!
Finding the method that works for you is an essential piece of helping reduce stretch mark appearances. These cost-efficient, useful, and natural remedies will ensure that your skin is free from harmful chemicals.[/vc_column_text][/vc_column][/vc_row][vc_row][vc_column][vc_empty_space height="40px"][/vc_column][/vc_row][vc_row][vc_column][vc_separator border_width="2″][/vc_column][/vc_row][vc_row][vc_column][vc_column_text el_class="minitext"]The information provided is for general interest only and should not be misconstrued as a diagnosis, prognosis or treatment recommendation. This information does not in any way constitute the practice of medicine, or any other health care profession. Readers are directed to consult their health care provider regarding their specific health situation. Marque Medical is not liable for any action taken by a reader based upon this information.[/vc_column_text][/vc_column][/vc_row]