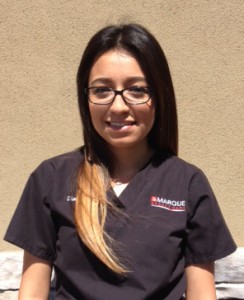 Practical Tips to Stay Healthy During the Holidays by Diana Lopez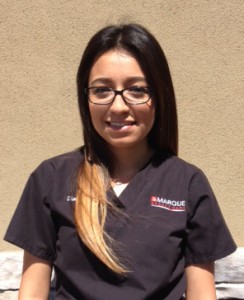 The holiday season has arrived. To fully enjoy your holiday festivities, it is essential to be healthy. Here is a quick summary of great health and safety tips to keep you well this season, as advised by the Centers for Disease Control and Prevention:
Wash Hands Often
Handwashing is an important step in keeping yourself healthy and safe. Washing your hands for 20 seconds each time is ideal to maintain clean and germ free hands.
Cover Your Coughs
Covering your coughs and sneezes is important to prevent spreading germs. Covering your mouth and nose should be done with a napkin. If a napkin is not available, never use your hand; instead use your upper sleeve or elbow. By doing this, you not only will protect yourself but also everyone around you. Keep those loved ones healthy and safe!
Stay Warm
During cold weathers, keep yourself dry and warm. Small children and the elderly are at higher risks of developing serious health problems during cold temperatures.
Manage Stress
Holiday stressors such as traveling, family gatherings, expenditures, school, work and deadlines can take a toll on your health. Balancing these stressors and getting plenty of sleep is paramount in maintaining a clear and healthy mindset.
Travel Safety
When traveling on the road, it is up most important not to drink and drive. Make sure everyone in the vehicle is wearing a seat belt and children are securely placed in a proper car seat.
Seek Proper Medical Advice when Needed
It is always a good idea to seek immediate medical attention if serious illness or injury occurs. Make sure a telephone connection is always available. This way, whether you are traveling or in the home, calling for help can always be done.
The flu is highly contagious every fall and winter so it is recommended that everyone eligible to get the flu shot should get it as soon as it becomes available.
Prevent Injuries
Keep an eye on your small children at all times. Small children have a higher risk for injury and illness. School kids spend more time at home than any other place during the holiday breaks. Adequate child supervision is essential to prevent injury.
Home injuries are also highly prevalent during the holiday seasons. Accidental fires, falls, and gas leaks are some of the most common home accidents during the holidays. Always make sure to handle fireplaces, candle lights, heating systems, and ladders according to product guidelines and safely.
Food Safety
Cooking and eating are two areas in which cleanliness is always important. When cooking, it is vital to rinse foods when appropriate and use clean cooking wear when preparing meals. Cooking meats, poultry, and fish at ideal temperature is also important to eliminate bacterial contamination. As mentioned before, handwashing is always essential to prevent germs from spreading; handwashing before cooking is always a must.
Maintain Overall Good Health
Holiday festivities are always filled with lots of foods. In order to prevent any unwanted weight gain, acid reflux, or abdominal pain, it is always a good idea to balance meal options. Consider small portions when trying out various foods, and healthy alternatives when trying to control calorie intake. It is also highly recommended to drink plenty of water and be active for at least two to three hours a week if possible.
Even during times of high activity during the holidays, healthy choices and safety techniques can be achieved with a concerted effort. In sum, choosing healthy alternative foods or increasing physical activity during the holidays is always a great way to maintain a healthy body. Handwashing and safe handling of foods will always decrease the risks of getting sick. Due to the high incidence of home and road injuries during the holidays it is also important to always take good precautions and follow proper guidelines when doing such activities. I hope these tips help you to enjoy the holidays in a healthy and safe manner.
References:
http://www.cdc.gov/family/holiday/
The information provided is for general interest only and should not be misconstrued as a diagnosis, prognosis or treatment recommendation. This information does not in any way constitute the practice of medicine, or any other health care profession. Readers are directed to consult their health care provider regarding their specific health situation. Marque Medical is not liable for any action taken by a reader based upon this information.