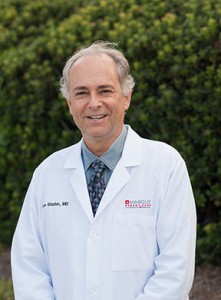 Is it possible to prevent Alzheimer's disease (AD)?  Yes.  The latest thinking is that close to one in three cases of this cruel disease is preventable [Consultant Aug. 2014].  Consider the important risk factors for AD:
diabetes
hypertension
obesity
smoking
depression
lack of physical activity
lack of education

Of these, the strongest risk factor worldwide for developing AD is lack of education.  But, in the U.S., the most influential risk factor is lack of physical activity.  These factors, as well as the other five, are amenable to a variety of interventions that are safe, effective, and not necessarily expensive.  Aerobic exercise, for example, acts like insulin, driving sugar from the blood into the cells; it also helps to elevate mood, suppress appetite, and lower stress and blood pressure.
Spread the word about this welcome piece of good news:  Correcting modifiable risk factors can prevent many cases of a disease that inflicts so much suffering on patients and their loved ones.
The information provided is for general interest only and should not be misconstrued as a diagnosis, prognosis or treatment recommendation. This information does not in any way constitute the practice of medicine, or any other health care profession. Readers are directed to consult their health care provider regarding their specific health situation. Marque Medical is not liable for any action taken by a reader based upon this information.