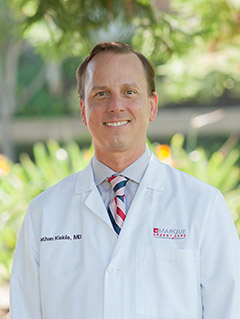 Q. and A. with Dr. Kiskila- This Month's Topic: Back to School and Sports Physicals
This Month's Topic: Back to School and Sports Physicals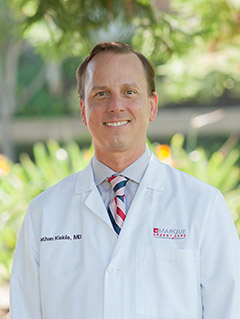 Question: Dr. Kiskila what are back to school and sports physicals?
Answer: Back to school sport physicals are a physical medical exam with a doctor to evaluate that the student is healthy enough to participate in school-related physical activities. They are often referred to as back to school exams, because they are typically done at the beginning of the school year and are valid for the entire school year, but they can be done anytime.  Ideally, sports physicals should be done six weeks before preseason practice begins.
Question: Who needs them?
Answer: Any student who participates in sports should have a physical once a year.
Question: What do you check and assess during these physicals?
Answer: Doctors check the student's vital signs like blood pressure and heart rate to make sure they are healthy enough to participate in sports. We assess the heart and lungs for any murmurs or wheezing for asthma. Doctors also assess the student's muscular and skeletal range of motion, and perform a neurological exam to check reflexes, pupil dilation, and vision. We palpate the abdomen to assess abdominal organs such as the spleen. Additionally, we look at the patient's ears, nose and throat. For males, we may need to check for a hernia by pressing on the groin area. We also review the student athlete's personal and family medical history and answer any questions. We want the students to be healthy, active and successful as they participate in their sports.
Question: Are there particular questions that parents should ask the physician during the exam?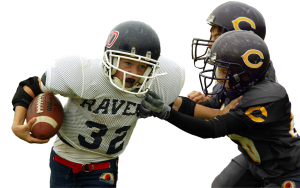 Answer: Back to school and sports physicals are a terrific opportunity to not only ask activity-related questions, but to also inquire about the child's overall health.
Question: What occurs after the exam?
Answer: If the doctor determines that that child is healthy and safe to participate, he will fill out a clearance form for the family to give to the school.  If the child needs further testing before they can be cleared to play, next steps will be scheduled for the second evaluation.  The objective is to get the young athlete healthy and fit to participate as soon as possible.
The information provided is for general interest only and should not be misconstrued as a diagnosis, prognosis or treatment recommendation. This information does not in any way constitute the practice of medicine, or any other health care profession. Readers are directed to consult their health care provider regarding their specific health situation. Marque Medical is not liable for any action taken by a reader based upon this information.