September is National Childhood Obesity Awareness Month. It's important for children to eat healthy foods and get daily physical exercise.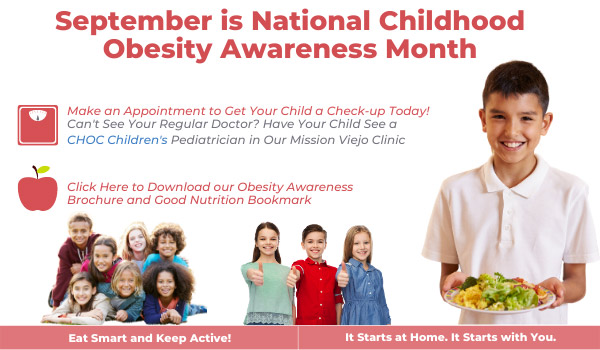 Download our 'Good Nutrition Starts with My Plate' bookmark!
Download our Childhood Obesity Awareness Brochure
Schedule a check-up for your child today at any of our Marque Urgent Care facilities. Covered by most insurance.