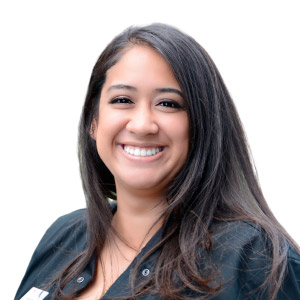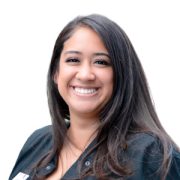 Author: Vanessa Fitzgerald, Manager
If you're like me, I tend to overpack and overstuff my suitcase when I leave for a trip. Between shoes, a hairdryer, products and accessories, I found my bag was over the weight limit and too big to carry on a plane. It wasn't until my last trip when I read an article about smart packing tips and decided to put them to the test. The result – I not only saved money by not checking my bag, but I felt more composed and organized on my trip (which, let's face it, is a marvelous feeling!).
Learning how to pack takes time and patience. Below are some tips that helped me to streamline my packing for a stress-free trip.
Plan, plan, plan

:

First off, count how many days you're gone for. Let go of the idea that you must bring a different outfit for each day…. because you don't! The key to packing light is to bring items that are both versatile and interchangeable. For example, you can wear the same pair of jeans more than once. What you want to do is lay everything out on your bed before

you pack your suitcase. What helped me was to sort my clothes into three piles: must bring, maybe will wear and probably won't wear. Unless you have an event that requires a special outfit, your 'must bring' pile should include only items that will work with several other pieces. Remember to check the forecast of where you're going – if you need to bring a big winter jacket, carry it on the plane with you!

How to Pack

:

Yes, there's in fact a right way to pack your bag. What worked for me was buying 'travel packing cubes.' Packing cubes are organizational containers that are typically square or rectangular shaped with a mesh top and a zipper that encloses all sides. Packing cubes are the ultimate luggage organizer. They not only maximize the


space in your bag, but you can separate them into the categories you need (not to mention the simplicity of unpacking, by moving your packing cubes directly into the drawers of your hotel dresser). When you're ready to pack, remember to

roll, not fold

your clothes. You'll be able to maximize your space and possibly bring one or two things from your 'maybe' pile.  Remember to pack your shoes on the bottom and toiletries on top or in between cubes.




Scale Back on Shoes

:

This is by far the easiest way to reduce your luggage space. For women, consider bringing one pair of flats and one pair of heels. When packing, place shoes toe-to-heel in the bottom of your luggage along the edge. Remember you must wear a pair of shoes on the plane, so I recommend wearing your bulkiest shoe (such as boots, etc.).
Toiletries

:

Most hotels have a hairdryer. What I recommend doing is if you know the hotel you're staying at, give them a quick call and ask if a hairdryer is provided in the room. If so, no need to pack it! Just like packing cubes for clothes, you can pack your favorite shampoo, conditioner and body wash in travel-sized bottles. Remember to pack your toiletries in a small pouch that seals at the top. The worst thing is to open your bag and find your shampoo leaked all over your clothes! Remember for carry-ons you can only pack 3.4-ounce bottles or smaller.
Carry-on Bag

:

Besides your carry-on suitcase, make sure your purse or backpack is nicely organized. Put your electronics, wallet and other items you may want during the flight in there, so you can easily have access to them. Make sure your boarding pass is on top or in the side pocket of the bag! Makes it that much easier to board.
Once You're There

:

The first thing I do is unpack my clothes. With the cubes, I simply unzip the cube and slide the clothes directly into the drawer! It's easy if your cubes are categorized such as PJs, socks and undergarments in one and jeans and tops in another. Next, I head to the bathroom. I take a hand towel and lay it in one of the corners on the countertop. I place my toothpaste, face wash, hairbrush, etc. directly on the towel so it's easily accessible and you can visually see where everything is. Remember to find the suitcase holder (typically found in the closet) and place your suitcase on top of it. You don't want to leave it on the ground.
Packing to Go Home

:

In most hotel closets, you'll find a plastic laundry bag. What I do is place all my dirty laundry in that plastic bag. By the time I start packing to go home, I just tie up the plastic bag and throw it in my suitcase. It's like your own dirty laundry cube! It helps when you're back home too and need to do laundry – you'll easily know what to wash.
Remember, packing does take a lot of thought, so give yourself enough time to do it. Some people make a packing checklist that ensures they don't forget anything. My favorite method of packing is: reduce and reuse. Packing can be stressful, but if you take the time and plan, you'll be stress-free and happy!
The information provided is for general interest only and should not be misconstrued as a diagnosis, prognosis, or treatment recommendation. This information does not in any way constitute the practice of medicine, or any other health care profession. Readers are directed to consult their health care provider regarding their specific health situation. Marque Medical is not liable for any action taken by a reader based upon this information.