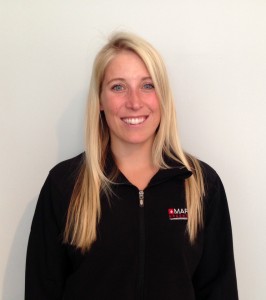 When it comes to the sport of snowboarding, safety should always be your first priority. Though snowboarding is about having fun, no matter which safety accessories, services or equipment you employ, remember there is no substitute for reasoned and careful behavior. If you act responsibly, everyone will have a good time!
As with all sports, injuries are a risk when you snowboard. The most common injuries are broken wrists, arms, knees, and head trauma/brain injuries (i.e. concussions). The most important accessories and equipment a rider can buy are those that will help protect the injuries that occur the most. Let's take a look at a few of them:
Helmets – Wear a helmet! Despite the misconceptions that helmets aren't considered 'cool', you'll notice that many of the best snowboarders are wearing them. They know that a concussion or traumatic brain injury can be career ending, so they aren't willing to take the risk. Neither should you. There are helmets that vary in shape, size and price. There are even helmets that have built-in speakers and cool logos or colors on the outside. If you do fall while boarding (which is very likely) and you find your head intact, think you'll be glad you made the investment.
Wrist Protection – One of the first lessons you're taught in snowboarding is how to fall properly. It's natural to want to break our falls with our wrists. Most cases, wrist guards are the only thing that keeps you from snapping your wrist(s). Make sure to wear some kind of wrist protection during your time on the mountain because broken bones and casts aren't a good accessory to have!
Goggles and Sunscreen – Protecting your eyes sometimes takes the back seat when you think of snowboard protection. Yes, goggles do stop snow and wind from getting in your eyes, but did you know the main reason why you would should wear them is from harmful UV rays? When the sun hits the snow it reflects onto your face and eyes, which can cause severe sunburn. Wearing and reapplying a SPF 30 and higher sunscreen and UV protected goggles will help prevent sunburn and future eye and skin problems. Don't worry, snowboarding helmets come outfitted with goggle restraints, so you can easily wear them both.
Pads – Knee, elbow, butt and hip pads are all designed to keep you from seriously bruising and injuring yourself while on the slopes. When you're first learning to snowboard, pads are essential because you're more likely to fall. Soft padding offers protection from both the cold weather and other objects.
Lessons and Proper Fit – Snowboarding instructors understand what it's like to be new to boarding; it's often tedious, frustrating and down-right hard. Your first time snowboarding, do yourself a favor and get taught the basics from a certified instructor. They'll teach you how to properly fall, how to stand, turn and exit a ski lift (some say that's the hardest). It's often an over-looked suggestion, but take a lesson and you'll see the difference it can make. Having the right equipment and being properly sized is one of the top safety tips. Your feet should be snug in your boots, your boots should be snug in your bindings and your bindings should be fit correctly into your board's inserts. If not properly set, the wiggle room can lead you to lose control and hurt yourself. So take the time to assess your gear or have someone who knows what they're doing to be sure you are set up for a safe and comfortable experience.
Again, snowboarding is fun and is a sport that takes a lot of work to get good at. Remember these tips and put safety on the top of your list when on the mountain. Safety first — space not speed.
The information provided is for general interest only and should not be misconstrued as a diagnosis, prognosis or treatment recommendation. This information does not in any way constitute the practice of medicine, or any other health care profession. Readers are directed to consult their health care provider regarding their specific health situation. Marque Medical is not liable for any action taken by a reader based upon this information.