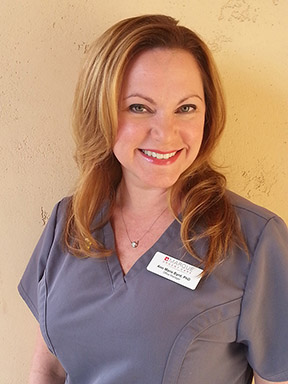 Spring Into First Aid by Your Marque Team
Spring is the perfect time to sweep away the dust away and see old, familiar things with fresh eyes—even when it comes to OSHA guidelines!  When is the last time you wondered:  what kinds of injuries really are considered "first aid," and what does that term actually mean?
According to California Labor Code 5401a, first aid is "any one-time treatment, and any follow-up visit for the purpose of observation of minor scratches, cuts, burns, splinters, or other minor industrial injury which do not ordinarily require medical care by a physician or registered medical professional."
Here is a quick "spring" refresher course in what is considered first aid:
Using non-prescription medications at non-prescription strength and administering tetanus immunizations
Cleaning, flushing or soaking wounds and using wound coverings
Hot or cold therapy, massage, and drinking fluids to relieve heat stress
Non-rigid means of support like elastic bandages and wraps and immobilization devices
Drilling nails to relieve pressure, draining fluids from blisters, using finger guards
Removing foreign objects from the eye or other body parts using irrigation or simple means like tweezers or swabs and covering those areas
And remember this important point:  an employee that has a laceration or cut serious enough to require sutures or stiches cannot be considered first aid!  That's a recordable injury, my friends.
Enjoy the beginning of spring in good health!
The information provided is for general interest only and should not be misconstrued as a diagnosis, prognosis or treatment recommendation. This information does not in any way constitute the practice of medicine, or any other health care profession. Readers are directed to consult their health care provider regarding their specific health situation. Marque Medical is not liable for any action taken by a reader based upon this information.