The American Academy of Pediatrics (AAP) has created this checklist to help you navigate the camp experience. Use this list to make your child's summer camp memories safe, healthy, and fun! Camp Choices—The Basics: Choosing a summer camp for your child can seem like an overwhelming experience of choices and costs. Consider these points when scouting camps:
Start looking for camps early. Some camps start booking as early as January―and fill up quickly!
Consider your child's personality and interests. Camps comes in all shapes and sizes. The arts, sports, nature, some combination? There are many possibilities.
Day camp vs overnight camp. Think about your child's comfort with being away from home and talk together about what seems like a good fit. While there is no hard and fast rule about what age is best for overnight camp, most children are ready between ages 7 and 8 years old.
After you've decided on the basics, the next step is to get more detailed information:
Get referrals. Ask other parents who sent their children to the camp about their experiences. Remember, though, that there's no better way to find a perfect fit than checking camps out in person with your child.
Ask about the staff. Do the same counselors return each year or is there high turnover? Is the staff made up of young adults or teens, as well as adults? What are their roles? What is the child to staff ratio? If applicable, it is also important to ask about whether the staff has any prior experience working with children with special needs and/or whether they are willing to accommodate your child.
Ask how healthcare is delivered at camp. Many camps have camp nurses, but no physicians. Some camps don't even have camp nurses due to their size, and only first-aid trained staff members. Ask how the camp deals with minor illnesses and injuries? How are staff trained to handle these situations? Does the camp have arrangements with local hospitals and emergency medical services? Know who is caring for your children, and what training those staff members have. 
Is the camp accredited by the American Camp Association (ACA)? Accreditation is different than licensing. This does not guarantee a risk-free environment, but it's some of the best evidence you have of a camp's commitment to a safe and nurturing environment for children.
What are the swimming requirements? Camps with a water component will likely require your child to take a swim test. If your child does not pass the test, this can lead your child feeling left out and/or forced to be in a lower age group.
Ask about sunblock. Most camps have kids outside all day. Camps should have a protocol for how often they have children reapply sunscreen.
What does the camp require prior to attendance? Make sure all campers are required to be vaccinated according to the recommended childhood immunization schedule. Many camps also require a sports physical, because campers are athletes too!
Camp Prep: What to Do Before You Go Now that you've booked your child's camp experience, the next step is preparation:
Swim lessons. By age 5 or 6, most children in swim lessons can master the front crawl. If your child hasn't already started in a learn-to-swim program, now is the time! Water survival competency skills are very important for campers. Consider some refresher lessons to prepare your child for the camp swim test.
Make your doctor's appointments. The AAP recommends asking to have a sports physical when scheduling your child's next routine well-child visit. Make sure your child has a camp, sports or annual physical before heading to camp. Many camps require this before entry.
Talk to the camp directors about any special health care needs. If your child has a condition such as asthma, food allergies or other special needs, have special emergency action plans. Keep the camp informed in the same way you keep your child's school informed. For example, does the camp allow peanut or tree nut food products?  Does your child know how to use personal emergency medications such as inhalers or epinephrine auto-injectors independently?
Know the rules about electronics at camp. If your child is "off-grid" or electronics are not allowed, plan for how best to keep in touch. If tablets, for example, are allowed but must be kept in backpacks or cabins, make sure your child understands and follows those rules. Ask the camp how best to communicate with your child in an emergency.
Do not make any medication changes before camp. Parents are often tempted to take "drug holidays" during or before camp. Camp is not a good place to find out that medication changes are not going well.
Talk openly about homesickness. Stay positive about the camp experience but help your child understand that it may take getting used to. Know homesickness can happen at any time―regardless of how many times your child has been to camp before.
The information provided is for general interest only and should not be misconstrued as a diagnosis, prognosis or treatment recommendation. This information does not in any way constitute the practice of medicine, or any other health care profession. Readers are directed to consult their health care provider regarding their specific health situation. Marque Medical is not liable for any action taken by a reader based upon this information.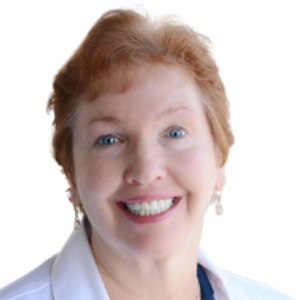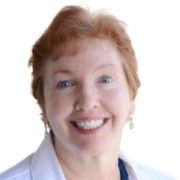 Author: Colleen Kraft, M.D