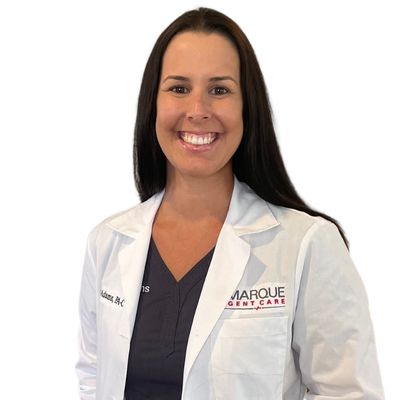 Contact Info
Talia Adams, PA-C
Physician Assistant
Talia was born in Oceanside, CA and grew up in Carlsbad, CA. At 24 years old, after a career in restaurant management, she decided to change paths completely and go into medicine. She moved to Santa Barbara, CA where she graduated from UCSB with a B.S. in Biological Sciences. The next year, she was accepted into Touro University in the Bay Area, near Napa Valley. She earned a dual masters degree in Physician Assistant Studies and in Public Health.
For the last 7 years, Talia has worked as a PA in the urgent care setting and thrives on the fast-paced environment and the variety of patients she sees.
What she loves most about the urgent care is teaching. She feels patient education is one of the most important aspects of the provider-patient relationship. She also loves teaching PA students and has recently become a preceptor to students on clinical rotations.
Fun Facts
She currently lives in Oceanside, CA with her husband of 13 years and their 5 year old son, Eli. She also has two teenage stepchildren who she sees often. Talia loves cooking, crocheting, going to concerts, game nights, and anything true crime.