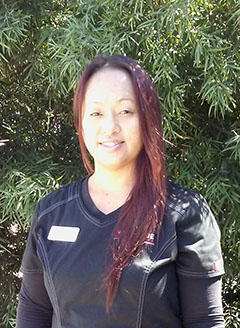 Look and feel great at work!  Learn about the many benefits of coconut oil…
Coconut oil has a delicate taste and is used for many health reasons. Its benefits include skin care, hair care, weight loss and many more. Not all coconut oil is the same however. In order to get the health benefits listed, you must get organic virgin coconut oil, not the refined oil.
Skin Care: Coconut oil makes a great moisturizer for your legs, arms, hands, and elbows. You can also use it on your face as well, but this isn't recommended for those with oily skin. It also delays the appearance of wrinkles and sagging of skin due to aging. It can also help soften cracked heels. Just apply a thin layer to your heels at bedtime, put on socks and continue doing this on a nightly basis until your heels are smooth.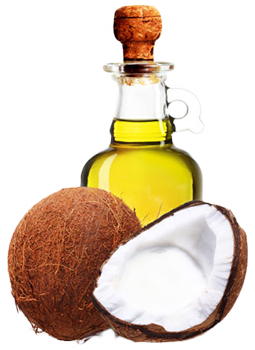 Hair Care: Coconut oil can help keep your hair healthy and gives your hair a shiny look. It also significantly reduces protein loss from hair when applied before or after shampooing. This result occurs with damaged as well as healthy hair. The unique structure of lauric acid, the main fatty acid in coconut oil, can penetrate the hair shaft in a way that most other fats can't.
Weight Loss: Coconut oil is very useful to reduce hunger and food intake. It contains short and medium chain fatty acids that help to take off excessive weight. It is also easy to digest and it helps in healthy functioning of the thyroid and endocrine system.
Healing and Infections: When applied to infected areas, coconut oil forms a chemical layer that protects the infected body part from external dust, air, fungi, bacteria and viruses. Coconut oil works very well on bruises because it speeds up the healing process of damaged tissues.
Dental Care: Coconut oil can be a powerful source against bacteria in the mouth that causes dental plaque, tooth decay and gum disease. In one study, swishing with coconut oil for 10 minutes reduced these bacteria as effectively as rinsing with an antiseptic mouthwash.
Help Relief from Insect Bites: Coconut oil's anti-inflammatory properties can help relieve the pain or itch caused by insect bites or stings. It may also reduce swelling and decrease risk of infection. To try this, gently rub a small layer onto the bite and cover with a bandage.
Remove Stains: Coconut oil can be used to get rid of stains, including spills on carpets and furniture. Combine one part coconut oil with one part baking soda and mix into a paste. Apply to the stain, wait five minutes and wipe it off.
Make Wood Furniture Shine: Coconut oil may help keep your furniture looking shiny and well cared for. Also, to bringing out the beauty in natural wood, it seems to act as a dust repellent. It also has a pleasant, delicate smell, unlike other furniture polishes that contain strong smell.
I recommend having plenty of coconut oil on hand because you never know when you might need it!
The information provided is for general interest only and should not be misconstrued as a diagnosis, prognosis or treatment recommendation. This information does not in any way constitute the practice of medicine, or any other health care profession. Readers are directed to consult their health care provider regarding their specific health situation. Marque Medical is not liable for any action taken by a reader based upon this information.