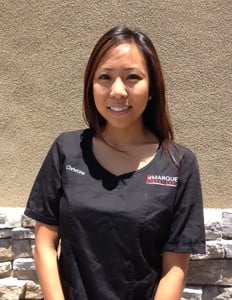 Asthma is a chronic disease pertaining to the lungs and is affecting approximately 25 million people in the United States today. Although asthma is a health issue for people of all ages, it mainly begins during childhood; approximately 7 million kids are affected with it today. Asthma causes periods of wheezing during breathing, chest tightness, shortness of breath, and coughing. To fully understand the effects of asthma, it's necessary to understand how your airways work. Your airways include tubes that are used to transport air into and out of your lungs. Those who are affected with asthma have inflamed airways which make them sensitive, swollen, and may react strongly to certain substances that are inhaled. When the airways begin to react, the muscles around them begin to tighten. When the airways begin to tighten, there is less air allowed to flow into the lungs; this chain reaction can result in asthma symptoms. Unfortunately, you can't prevent asthma. However there are certain precautions you could take to prevent some of its symptoms and to control the disease itself:
Learn more about asthma and ways to control it.
See your doctor and take prescribed medications.
Keep track of your asthma symptoms and level of control.
Identify activities and things that cause your asthma to flare and avoid them (one trigger you should not avoid is physical activity because of its importance to building a healthy lifestyle).
Get regular check-ups.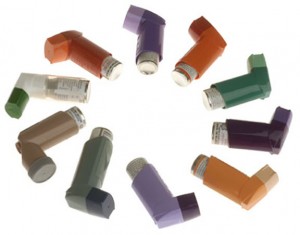 The information provided is for general interest only and should not be      misconstrued  as a diagnosis, prognosis or treatment recommendation. This information does not in  any way constitute the practice of medicine, or any other health care profession. Readers are directed to consult their health care provider regarding their specific health situation. Marque Medical is not liable for any action taken by a reader based upon this information.