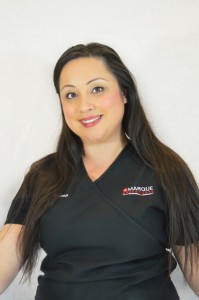 We have always been told that if it's an emergency, go to the emergency room — fast!  However, what qualifies as an emergency?  Furthermore, are urgent care clinics capable of performing the complicated procedures that may typically be treated at a hospital?  These facilities are emerging as effective alternatives to their ER counterpart and understanding the difference between how both operations work is important in choosing the appropriate attention for your health care needs.
If a medical situation arises, determine if the situation is, in fact, an emergency.  Of course, this decision may not always be based on sound judgment, but here is a good general rule of thumb: call 911 or go to the emergency room if you think you could put your health at serious risk by delaying care. If your health concerns appear less compromising, an urgent care could be a better fit.
Most Americans are finding out-of-pocket costs and high deductibles or copays to be an increasing burden. But urgent care centers offer many of the same services as an ER, and can even be an alternative to your primary care physician when you need to be seen immediately.  Consider if you need stitches or possibly an X-ray.  Are you dealing with a small bump, cut, or scrape? Do you have a cough, sore throat, sinus pain, minor fever, cold, or rash?  These conditions are troublesome, but they may not require immediate attention.  It is vital to consider the seriousness of the problem, because an urgent care can treat such ailments faster than an emergency room and at a lesser cost.
According to a recent study conducted by Aetna, the cost difference between an ER and an urgent care for common services were vast: Consider the following services and related charges:
Non-Emergency Service

Average ER Cost

Average Urgent

Care Cost

Sprains

$550-$750

$110-$150

Influenza

$550-$750

$110-$150

Minor lacerations

$550-$750

$110-$150

Headaches-migraine & tension

$550-$750

$110-$150
The most common types of emergency services involve severe, critical, and traumatic situations. The emergency room is suitable for conditions such as the following:
Any life-threatening or disabling condition
Injury, with loss of consciousness or fainting
Uncontrolled bleeding
Sudden numbness of limbs or face, difficulty speaking
Severe shortness of breath or difficulty breathing
Sudden, severe chest pain or pressure
Major injuries, vehicle accidents, stab wounds
Poisoning
Sudden, severe abdominal pain
Vomiting blood
Various factors break down the vast differences between an urgent care and an emergency room.  Such differences are:
Time
It is important to consider a timeframe, when choosing a provider to tend to a medical condition or illness. The average wait time in emergency rooms usually exceeds 4 hours compared with urgent care centers that typically see patients in under an hour. Understand that the wait duration is based upon each previous patient's examination.  It is important that doctors, in both an urgent care and emergency room, take their time to administer proper treatment. The advantage of being treated at an urgent care- for less severe procedures- is the shorter wait time, because the minor procedures require less time.  In fact, urgent care clinics have come to be known as "walk-ins," due to the speedy pace of patients coming in and out.
Effectiveness and Availability
Unlike a primary care doctor, who only sees appointments- which can take weeks or possibly months to be seen- urgent cares are typically open seven days a week with extended hours, and many do not require a scheduled appointment.  Some urgent care clinics have on-site lab testing, X-rays, and advanced diagnostic equipment.  Many facilities also perform sport physicals, administer vaccines, and dispense medications.  Unlike the emergency room, where confusion can stir and delays are probable, urgent care facilities remain more organized and maintain a better grasp on wait times.
Again, when choosing a facility to tend to your medical needs, examine the severity of the situation.  If your instinct is to immediately go to the ER, then go to the ER, but remember less severe symptoms can conveniently be treated at an urgent care.  If in doubt and need further assistance, contact a health care provider, 24-7 Nurse Help-Line, or the front desk of a medical facility.
The information provided is for general interest only and should not be misconstrued as a diagnosis, prognosis or treatment recommendation. This information does not in any way constitute the practice of medicine, or any other health care profession. Readers are directed to consult their health care provider regarding their specific health situation. Marque Medical is not liable for any action taken by a reader based upon this information.