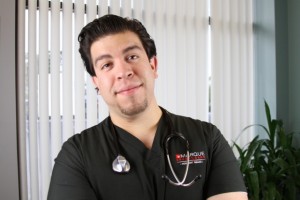 Vitamin C by Your Marque Team
Vitamin C is a great way to boost your immunity and prevent illness this winter season. Ascorbic acid, otherwise known as vitamin C, helps tissue and bone growth at the cellular level.  Vitamin C is also an antioxidant, which prevents the normal oxidation process that occurs in all human tissue.  Since ascorbic acid slows the decay of tissue it may have detrimental effects on the body if too much is taken in.
An excess of 2000 mg of vitamin C per day may cause diarrhea, heartburn, and, if taken for a prolonged period of time, possibly kidney stones.   The supplements in the market place often have too much of a good thing. The FDA has released a chart of the daily intake of vitamin C which is safe for every stage of development (listed below).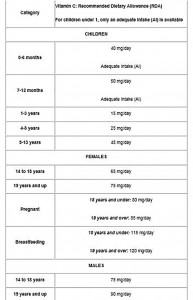 The best way to get vitamin C is by incorporating it into your diet.  Dietary Reference Intake (DRI) is an indicator of the nutrition and DV (Daily Value) indicates how much of the nutrient you should ingest.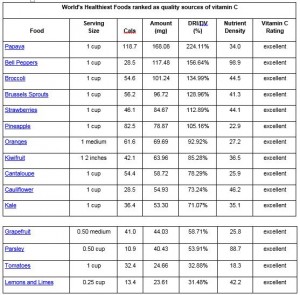 Please be aware and moderate your intake to avoid any complications.  If you experience symptoms or have any concerns please consult a physician.
http://www.webmd.com/diet/features/the-benefits-of-vitamin-c
http://www.ncbi.nlm.nih.gov/pubmed/12569111
http://www.webmd.com/vitamins-supplements/ingredientmono-1001-Vitamin%20C%20(VITAMIN%20C%20(ASCORBIC%20ACID)).aspx?activeIngredientId=1001&activeIngredientName=Vitamin%20C%20(VITAMIN%20C%20(ASCORBIC%20ACID))
http://www.britannica.com/EBchecked/topic/631104/vitamin-C-excess
The information provided is for general interest only and should not be misconstrued as a diagnosis, prognosis or treatment recommendation. This information does not in any way constitute the practice of medicine, or any other health care profession. Readers are directed to consult their health care provider regarding their specific health situation. Marque Medical is not liable for any action taken by a reader based upon this information.