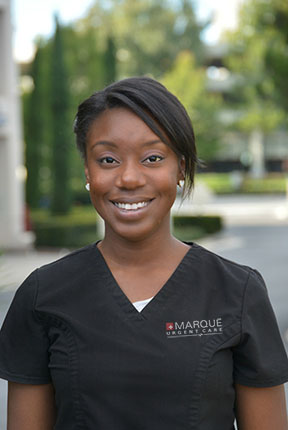 Weather Hair and Skin Care by Sharron Johnson-Horton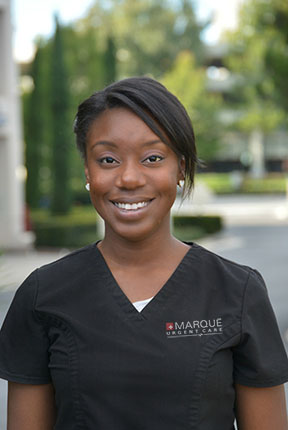 Cold, dry and hot weather can have a major effect on your hair and skin. Dry, brittle hair and skin is a common problem year-round.  These cold and dry winter months leave many searching for a magic moisturizing solution. Here are some tips to help all year long when there is low moisture in the air.
A simple dry hair fix?  Go heavier on the conditioner. You may use a hydrating face cream, but your hair also needs a high dose of moisture.  Try rinsing your hair with lukewarm water verses hot water and stay clear of using a hair spray with high alcohol content.
Dry heat, and wearing hats and scarves dries out your hair, skin and scalp faster. Shampooing your hair too often can also add to the problem. It's important to mist your hair with a water-based leave-in conditioner daily to rehydrate your hair and scalp. You may also consider lining your hats and the outside of pillows with satin or silk to help with moisture control and damage.
Although cotton may seem like a soft fabric, it absorbs a lot of moisture from your body throughout the night, resulting in dry, brittle hair and dry skin. Making matters worse, moving one's head around on the cotton material causes tangling and hair breakage as the fabric pulls individual strands of hair (including lashes and brows). Cotton and other materials like wool and polyester, absorb sweat and moisture. After you've done your due-diligence of slathering on ultra-hydrating cream and leave-in conditioners, the last thing you need is that cotton pillowcase to rob your hair and skin of all that moisture! Unlike cotton, a satin or silk lining provides a smooth surface for the hair strands to slid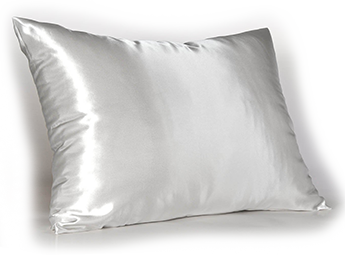 e with ease – without tangling or snagging. Satin or silk coverings also can help with skin dryness and irritation. Silk, although a natural fiber, tends to repel water rather than absorbing it, which is why it makes a great alternative to cotton.
Try to let your hair air-dry, and to not over-dry it with a blow dryer or flat iron. Whether it's the dryer or flat iron, daily heat to the hair will strip the hair of its natural moisture. If heat is a must, aim to keep the temperature below 400 degrees. Try wearing more up-do hairstyles because this helps maintain moisture. As cold as it is during winter, remember to still block the rays; the sun's rays can be as damaging to skin and hair in the winter as they are in the summer. Get in the habit of using sunscreen year-round to prevent dry skin, wrinkles and roughness.
The information provided is for general interest only and should not be misconstrued as a diagnosis, prognosis or treatment recommendation. This information does not in any way constitute the practice of medicine, or any other health care profession. Readers are directed to consult their health care provider regarding their specific health situation. Marque Medical is not liable for any action taken by a reader based upon this information.