Well Polished by Karen Ascencio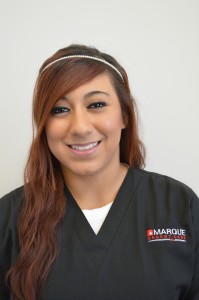 Summer, spring, and fall, a cute manicure is always in style. Gel manicures have become a very popular way to glam up nails. Some ladies love fancy nails, but there are a few health tips to keep in mind while going to our favorite nail salon.
Drying Your Nails Under UV Light Might Raise Cancer Risk
This is one of the fears while getting a gel manicure. In order to reduce this possibility, take some gloves and snip off the tips and wear them while drying your nails. Another solution is to apply some sunscreen on your hands to protect them from the UV exposure. One last tip would be to do some research and find a salon that uses LED lights to dry your nails instead of UV light.
Some Nail Polishes May Contain Cancer-Causing Chemicals  
Butylated hydroxyanisol (BHA) is a chemical that is found in SOME nail polishes. It has been noted that this chemical may cause cancer. Not all nail polishes are made with this chemical so reading the listed ingredients in the polish of our choice would be the best solution.
Don't Peel Your Nail Polish Off
Peeling off the polish can damage our nails.  Our nails may become brittle if we peel off the color. Infection may even occur because our nail becomes weak and bacteria can penetrate the surface.
It's Easy To Get an Infection
Due to poor or lack of sanitation, nail infections may occur while going to the local nail salon. A prevention tip would be to purchase your own nail tools and bring them to your next spa day. This will ensure that you will have glamorous nails without pesky bacteria.
Aftercare
It is recommended to give your nails a break and moisturize them after having the nail polish on. This will strengthen the nail and keep them healthy. Moderation is always key with anything so be sure to give your nails the very beautiful natural look once in a while to allow oxygen to circulate.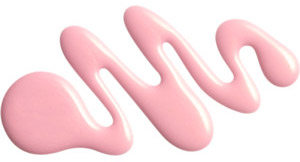 The information provided is for general interest only and should not be misconstrued as a diagnosis, prognosis or treatment recommendation. This information does not in any way constitute the practice of medicine, or any other health care profession. Readers are directed to consult their health care provider regarding their specific health situation. Marque Medical is not liable for any action taken by a reader based upon this information.