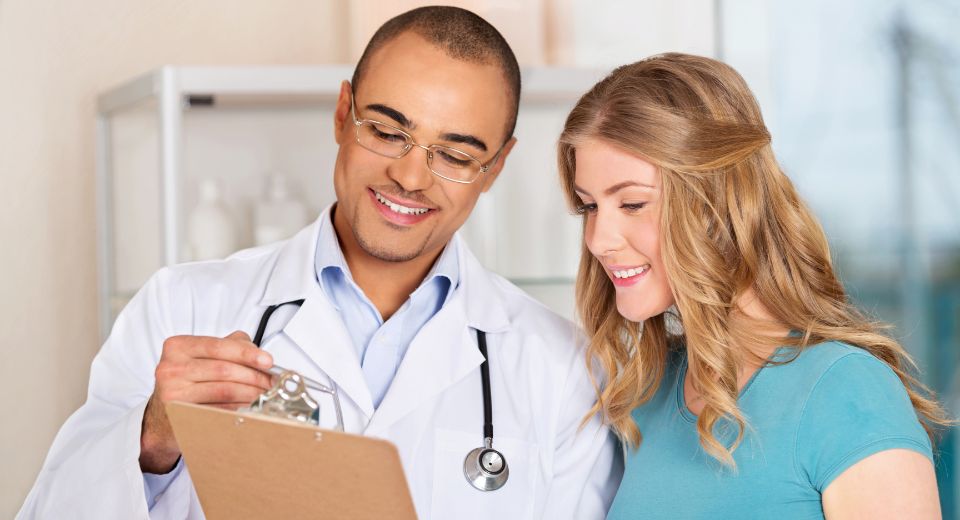 What is an Annual Wellness Exam?
Even when you're feeling healthy, a simple check-up is one of the best ways to be proactive about your current health and at identifying potential future health risks. The Annual Wellness Exam (AWE) is a yearly appointment with a medical professional, such as your primary care doctor to ensure you are up to date on receiving preventative healthcare services like screenings and vaccines and address any current health issues. Most PPO plans, Medicare, and HMOs cover one AWE a year, with no cost to the patient. Wellness visits also give a medical professional the opportunity to discuss important health information like family health history, habits, and lifestyle choices with their patients, such as smoking and drinking. It is important to note that this is not a routine physical exam, the goal of the AWE is to develop personalized plans based on a patient's risk factors for certain cancers, cardiovascular disease, cholesterol, and other conditions.

According to the CDC, if everyone received the recommended clinical preventive care every year, more than 100,000 lives could be saved. By assessing and addressing health risks and needs early on, patients can stay one step ahead of their health and reduce future astronomical healthcare costs. With the pandemic, many people held off or skipped preventative services, like annual check-ups and health screenings. The question we are now faced with asking is: How long is too long to put this off? Delaying preventative services for any longer might be a bigger concern. Chronic diseases and conditions such as diabetes, heart disease, and cancer continue to go undiagnosed, unmonitored, and untreated. The potential effects of unchecked or undiagnosed chronic disease will result in decline in health and overall quality and longevity of life.

It's time to catch up on wellness because there's no better time than now. Every patient should know basic health facts about themselves like your average resting heart rate, blood pressure, BMI, and other markers that can tell you if all is well or if something is off. Even if you generally feel healthy, a preventative check-up like the AWE is the best thing you can do for yourself. You can conduct your AWE with your primary care provider or at your local urgent care facility. Make your goal this year to get your AWE. If you don't use your wellness insurance benefit before open enrollment, then you lose it.
Schedule your Annual Wellness Exam today!
The information provided is for general interest only and should not be misconstrued as a diagnosis, prognosis, or treatment recommendation. This information does not in any way constitute the practice of medicine, or any other health care profession. Readers are directed to consult their health care provider regarding their specific health situation. Marque Medical is not liable for any action taken by a reader based upon this information.