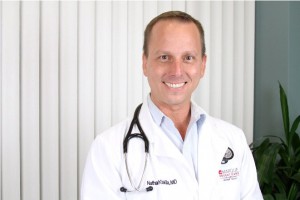 Work-Related Injuries by Nathan Kiskila, M.D.
Approximately 3 million work-related injuries were reported by private industries in 2011. In 2007, the cost for workers' compensation care in the United States was approximately $50 billion.  This is about four times the cost of breast cancer treatment (Am Family Physician. 2014;89 (1) 17-24).
Getting injured at work may not only be painful, but it can also be very stressful not knowing one's limitations due to the work-related injury. Being evaluated by a physician is important to not only determine a diagnosis and treatment plan.  Additionally, the doctor can explain the worker's work restrictions, limitations, schedule modifications, and the duration expected to recovery. The doctor will want to obtain a clear history of the worker's baseline function of current work tasks in addition to the activities outside of work to determine the worker's capabilities of what they can do safely while at work and at home.
The physician can provide medication, consult specialists and communicate specific issues to job authorities if needed to make the worker's return to work as quick and easy as possible.
The information provided is for general interest only and should not be misconstrued as a diagnosis, prognosis or treatment recommendation. This information does not in any way constitute the practice of medicine, or any other health care profession. Readers are directed to consult their health care provider regarding their specific health situation. Marque Medical is not liable for any action taken by a reader based upon this information.