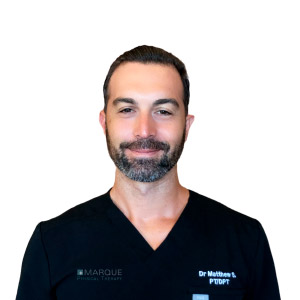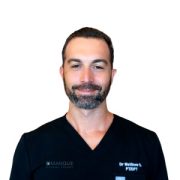 Author: Matt Szkalak, DPT
In October we celebrate National Physical Therapy (PT) Month, an annual opportunity to raise awareness about the numerous benefits of physical therapy.
Who are physical therapists? They're movement experts who improve quality of life through prescribed exercise, hands-on care and patient education. A PT is a licensed, advanced practice healthcare provider with seven years' education, including an undergraduate degree and three years of physical therapy school in which they earn a doctorate.
PTs help patients avoid surgery and prescription drugs, maximize mobility, manage pain and chronic conditions, and improve physical function and fitness. They treat people of all ages and abilities and empower them to actively take part in their own care.
Even before the pandemic, most Americans weren't getting enough physical activity. To maintain baseline health, it's now even more critical to get the recommended amount of daily physical activity, regardless of age or ability. Alarmingly, more than 80% of adults and adolescents don't get enough physical activity, which is 30 minutes a day, or 150 minutes a week at a minimum.
Marque Physical Therapy (MPT) was established in January of 2018 and is an extension of Marque Medical. At MPT, we treat each patient like our family. Our PTs are dedicated to providing each patient with personalized, one on one evaluation and treatment. 
In addition to therapy, our PTs provide each patient with exercises and activities to do at home to ensure a speedy recovery and to prevent future injuries. Whether you have been suffering from pain and limitations, injured on the job, or playing your favorite sport, MPTs are here to help you make a full recovery and get back to enjoying your normal life activities.
If you are experiencing pain, recovering from illness or injury, or simply wanting to increase daily movement and activity, a consultation with a PT may be a good place to start to increase overall health and wellness. 
The information provided is for general interest only and should not be misconstrued as a diagnosis, prognosis, or treatment recommendation. This information does not in any way constitute the practice of medicine, or any other health care profession. Readers are directed to consult their health care provider regarding their specific health situation. Marque Medical is not liable for any action taken by a reader based upon this information.