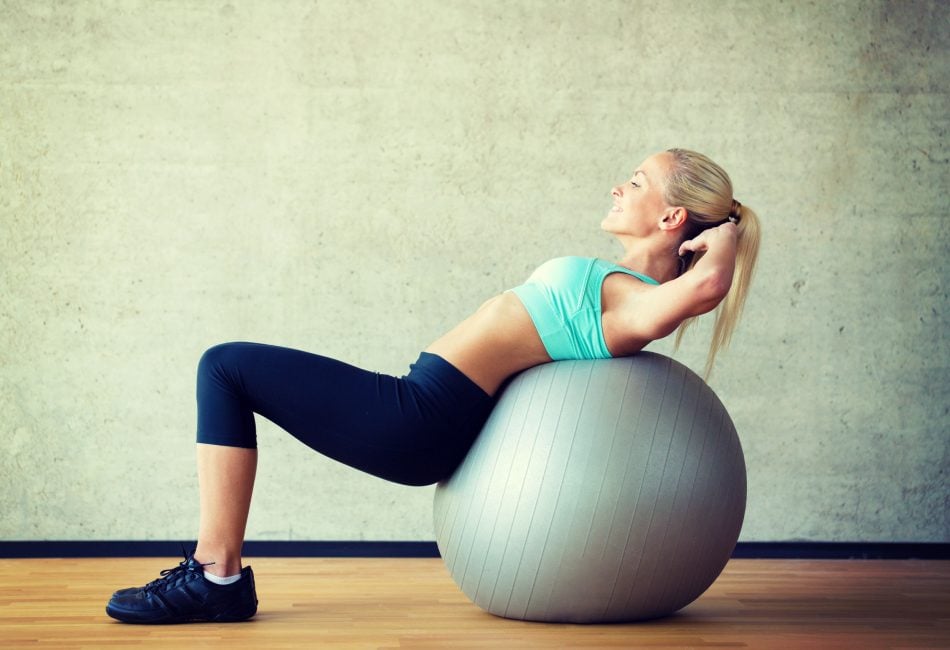 Best At-Home Workout Equipment That Won't Break The Bank
Being healthy and keeping in shape often comes at a hefty price. Whether it's with workout equipment or a gym membership, it often feels like you have to make a substantial monetary investment before you can lift a single medicine ball. Before you spend hundreds on a complete home gym or lock in to a two-year contract for access to a gym that probably isn't that great, here are some ideas for at-home equipment that is easy on the wallet.
Resistance Bands
Resistance bands are common, but often overlooked or under-utilized. These are some of the cheapest workout products you'll find, and, unlike a lot of other types of equipment, they can serve a variety of purposes. For your arms, your shoulders, your legs, or your hips, this is one of the biggest bang-for-your-buck items out there.
Jump Rope
Don't underestimate this playground essential. Jump ropes engages your full body, including your core. In fact, it takes quite a bit of stamina to go for a whole 10 minutes. It's great for using in intervals to extend your workouts. You can get weighted ropes with rotating handles to give you a more controlled experience. The best part about a jump rope? Most can be found for under $20!
Elliptical Trainer
The low-impact cardio that an elliptical provides is a favorite of many. However, a single machine is often thousands of dollars. Instead of a full elliptical, try an elliptical trainer. Not only are they significantly cheaper, but they are lightweight, easily movable, and small enough to be stored just about anywhere. And without the hand supports of a regular elliptical, an elliptical trainer engages your core by making you rely on your own support and balance. Save your money, and enjoy working out in front of the TV!
Ab Roller Wheel
Push-ups, planks, and crunches can feel like the overdone home workouts. An ab roller lets you workout in a way that works out your triceps, your lats, and your core. It seems simple: a wheel with an axis. But really, if done right, it's one of the most effective workouts. Sound too good to be true? You can find good ab roller wheels for $15, which makes this workout equipment an even better investment.
Weighted Vest
Although a weighted vest maybe isn't considered equipment, it will definitely add to your workout regime. Doing your normal workout suddenly becomes very different when you add this into the mix. Your body has to work harder to do the things it used to be able to do, causing you to burn more calories without having to come up with different workouts. You won't be able to find these for under $15, but they can be easily found in the $30-$40 range for well-made products.  
Exercise Balls
An exercise ball alone won't get you into shape, but it is a great addition to any workout routine! Helping with balance, muscle tone, core and posture, an exercise ball helps you in many ways that other workout equipment can't. Because of its many benefits, we highly recommend getting this piece of exercise equipment because you can find it for less than $20 almost anywhere.
Sandbells
If you're afraid of dumbbells scuffing your floor, or you want a more challenging weight-lifting workout, SandBell is the product for you. Filled with heavy sand, SandBells' balance shifts as you're working out, requiring your body to have more control over your lifting. Combine that with the right price, and SandBells become the perfect item for your home gym.
Chin-Up/Pull-Up Bar
If you have a door frame, a chin-up/pull-up bar is a prime product. Perfect for confined rooms or apartments, a chin-up bar takes little space, and allows you to work out with minimal floor space needed. Many chin-up bars also have the function of letting you do upside-down or hanging crunches along with chin or pull-ups. Depending on what functions you are looking for, a chin-up bar can easily be found within the $30-$70 range, a significant difference from standard workout equipment.
Although this list is not all inclusive, we hope it gives you a better sense of how you can have a highly effective gym right in your own home with minimal cost!
The information provided is for general interest only and should not be misconstrued as a diagnosis, prognosis or treatment recommendation. This information does not in any way constitute the practice of medicine, or any other health care profession. Readers are directed to consult their health care provider regarding their specific health situation. Marque Medical is not liable for any action taken by a reader based upon this information.