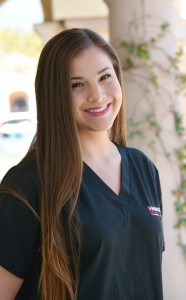 Cuckoo for Coconut Oil by Sarah Northup, LVN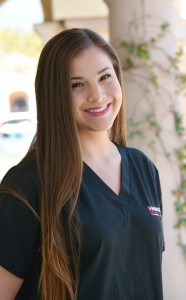 Coconut oil gets a bad rap. Saturated fats have been known for some time to be linked to a multitude of health issues. Well, I'm here to let you know that not all saturated fat is bad for you. Not only does it have cosmetic benefits, but coconut oil also has medical benefits. Just a couple teaspoons of unrefined coconut oil a day has been proven to have positive effects in many different aspects of a person's wellness. Some benefits from the consumption of coconut oil are: increased energy and metabolism levels, boosted immune system, improved cholesterol levels, improved brain function and memory, decreased belly fat, aided nutrient absorption and digestion, prevention or slowing of all kinds of ailments from heart disease to Alzheimer's.
Increased Energy and Metabolism Levels
Consuming coconut oil has shown to give a caffeine-like boost without the undesirable after-coffee crash or the "I need another cup of coffee" headache. It is slow burning and can add long lasting energy to your day. Recent studies have also shown coconut oil to have metabolism-boosting properties which can help shed excess weight.
Lauric acid (found only in breast milk and vegetable fats, including coconut oil) has antiviral and antibacterial properties, which protect us from multiple diseases and infections such as influenza, bronchitis, herpes, chlamydia, intestinal infections, and ringworm.
Decreased Belly Fat and Weight Loss
Even though coconut oil has been criticized due to its sizable saturated fat content, there is now more understanding about the difference between long-chain triglycerides (must be broken down and transported to blood before being used for energy) and medium-chain triglycerides. Medium-chain triglycerides found in coconut oil are rapidly metabolized by the body, bypassing the fat cells where they might otherwise have been stored. Coconut oil has also been shown to increase HDL levels (the "good" cholesterol) in the blood.
Cosmetic
Coconut oil is a natural skin moisturizer, wrinkle and stretch mark reducer, makeup remover, teeth whitener, hair conditioner, acne treatment, and the list goes on!  Simply sweep a small amount of coconut oil on your skin or on top of your makeup for an instant cheekbone highlight!
I'm going to guess the last thing that came to your mind when thinking of coconut oil is rubbing the edible plant grease all over your body. But take my word for it, I swear by its benefits and so do countless of experts. There are so many benefits waiting to be reaped by just a small amount of coconut goodness each day!
Here is a terrific recipe for coconut oil scrub for your skin:
Coconut Oil Coffee Scrub
1 cup coffee grounds (new or used)
1 cup raw sugar
½ cup coconut oil
Directions
Melt coconut oil and allow it to cool but not solidify.
Mix all ingredients together and store in an airtight container or mason jar.
Use 1-2 times a week (or everyday if you like).
The coffee and sugar will exfoliate your skin and the coconut oil will leave your skin soft and moisturized.
The information provided is for general interest only and should not be misconstrued as a diagnosis, prognosis or treatment recommendation. This information does not in any way constitute the practice of medicine, or any other health care profession. Readers are directed to consult their health care provider regarding their specific health situation. Marque Medical is not liable for any action taken by a reader based upon this information.