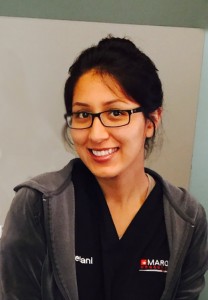 Fall Prevention for Older Adults by Estefani Lopez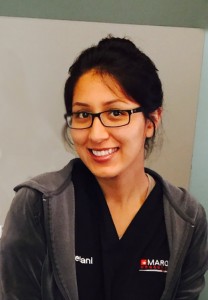 Preventing falls is important to stay safe, secure, and independent. Adults who are 65 years or older have a higher risk usually due to underlying issues such as a physical or medical condition. Other causes could be from safety hazards the person encounters at home or around the community.
Did you know? Every 20 minutes an older adult dies from a fall in the United States. Falls are a serious issue with our elderly population. They can be caused by a combination of risk factors. The more risk factors that are present, the greater the risk of falling.
Causes/Risk Factors:
Lower body weakness
Postural hypotension (a type of low blood pressure that occurs when you stand up after sitting or lying down)
Not enough vitamin D in your system
Difficulties with walking and balance
Medications, such as tranquilizers, sedatives, or antidepressants
Vision problems
Confusion
Foot pain or poor footwear
Home hazards or dangers such as broken or uneven steps, throw rugs or clutter that can be tripped over, and no handrails along stairs or in the bathroom
Knowing how to reduce the risk of falling to prevent injury is very important.
Tips to Prevent a Fall:
See a Doctor– ask your doctor or healthcare provider to evaluate your risk of falling, discussing any health conditions that can cause falls, review your medications, and discuss whether vitamin D supplements with calcium are right for you.
Exercise– Doing strength and balance exercising can improve stability. A very popular work out is Tai Chi. It is a gentle exercise that involves graceful movements. Lack of exercise can lead to leg weakness.
Medications– Some medications can have severe side effects that can cause dizziness or drowsiness. Reviewing the side effects of medications with a doctor or pharmacist, and knowing what they are can help reduce the risk of falling.
Vision– Older adults should have a yearly routine check to make sure they have appropriate vision prescription to see clearly. Poor vision can make it harder to see and get around safely.
Foot Wear– Wearing properly fitted, sturdy shoes with non-skid soles is recommended.
Home Safety– A safety home check should be performed to identify any potential fall hazards such as clutter or poor lighting. There might be changes that will need to be made, such as removal of items (rugs or pots) to help prevent falls. Things that can be added to help prevent falls are "grab bars" in the shower or adding additional, brighter light.
Resources:
http://www.cdc.gov/Features/OlderAmericans/
http://www.cdc.gov/homeandrecreationalsafety/falls/adultfalls.html
http://www.mayoclinic.org/healthy–lifestyle/healthy–aging/in–depth/fall–prevention/art–20047358 https://www.ncoa.org/news/resources–for–reporters/get–the–facts/falls–prevention–facts/
http://nihseniorhealth.gov/falls/causesandriskfactors/01.html
The information provided is for general interest only and should not be misconstrued as a diagnosis, prognosis or treatment recommendation. This information does not in any way constitute the practice of medicine, or any other health care profession. Readers are directed to consult their health care provider regarding their specific health situation. Marque Medical is not liable for any action taken by a reader based upon this information.