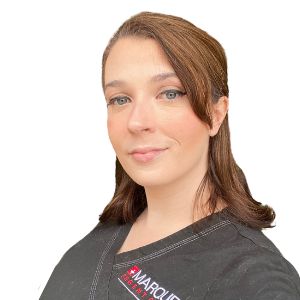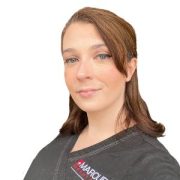 Author: Dakota McCarthy, MA, X-Ray Tech
What is sunscreen? Sunscreen is a lotion, gel, or spray that protects the skin from ultraviolet light. By absorbing or reflecting the sun's ultraviolet light or radiation, sunscreen can protect the skin from sunburn. The American Cancer Society recommends the use of sunscreen because it can aid in the prevention of squamous cell carcinoma, otherwise known as skin cancer.
Sunscreens are commonly labeled and rated with a sun protection factor (SPF). The SPF measures the sun-burning fraction of UV rays that reach the skin surface. For example, an "SPF 25" means that 1/25th of burning radiation from the sun reaches the skin through the thickness of the sunscreen. The American Academy of Dermatology recommends everyone use sunscreen that offers the following:
Broad-spectrum protection (protects against UVA and UVB rays)
Sun Protection Factor (SPF) 30 or higher
Water resistance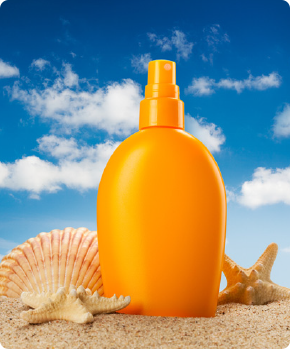 It is recommended that if you are going to be outside every day, you should protect yourself with sunscreen and this includes being outside when it is grey and overcast. Even on cloudy days, 80 percent of the sun's UV rays can penetrate the skin. But how much do you use? You will want to apply enough to coat the skin that is not covered by clothing. The rule of thumb is enough sunscreen to fill a shot glass or 1 ounce. This amount is what dermatologists recommend to cover enough skin that is being exposed however you will want to adjust the amount according to your body size, and apply sunscreen 15 minutes before going outside as well as apply every 2 hours after swimming or sweating according to the directions on the bottle. It is good to remember that skin cancer can also form on the lips so you want to use a good lip balm or lipstick with an SPF of 30 or higher. There are many kinds of sunscreen on the market and which one to use is a matter of preference. Just make sure you choose a broad-spectrum UVA and UVB sunscreen that has an SPF of 30 or higher.

Sunscreen products and their ingredients are regularly tested for potential short-term and long-term health effects. This includes toxicity testing for irritation and skin allergies, as well as testing for skin absorption and the potential to cause cancer, disrupt the hormone system and cause harm during reproduction and development.

After a recent study in 2019, the FDA (the agency that governs sunscreen safety) only found two ingredients, zinc oxide and titanium dioxide, that could be classified as safe and effective. This raised concerns about endocrine-disrupting effects from three other ingredients: homosalate, avobenzone, and oxybenzone. According to publicly available scientific research, oxybenzone is the most worrisome active sunscreen ingredient. In many studies oxybenzone causes allergic skin reactions, behaves like an endocrine disruptor, and is potentially of greater harm to children. Four studies that were published in 2020, after the FDA released its draft proposal, support previous finding that oxybenzone can act as an endocrine disrupter and may increase the risk of breast cancer and endometriosis.

Summer is here so make sure to stock up on sunscreen and apply it daily, but we encourage you to read the active ingredients on the label. There are many oxybenzone-free sunscreens available. If you should get sunburned, treat it as soon as possible by taking a cool bath to reduce the heat, stay moisturized, stay well hydrated and use hydrocortisone cream and aspirin or ibuprofen as needed for discomfort.

The information provided is for general interest only and should not be misconstrued as a diagnosis, prognosis or treatment recommendation. This information does not in any way constitute the practice of medicine, or any other health care profession. Readers are directed to consult their health care provider regarding their specific health situation. Marque Medical is not liable for any action taken by a reader based upon this information.