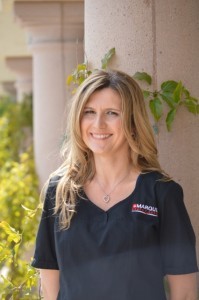 Dirty Hands by Magda Austin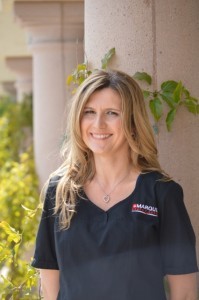 We live in a germ-filled world. Germs are present everywhere and we collect them on our hands each time we touch various objects throughout the day. Dirty hands are the number one way that bacteria and viruses spread. During bacterial outbreaks caused by foodborne disease, a significant number of victims become sick by contacting an infected person, not by eating the infected food.  Unfortunately, this means that there are many people who do not wash their hands after using the restroom. In fact, according to the Centers for Disease Control, only 68% of the U.S. population washes their hands before leaving the bathroom.  Statistics provided by CDC, indicate that every year nearly 80 million people suffer from severe symptoms of foodborne illnesses and almost 5,000 people die. A high percentage of those statistics represent children under 5 years old.  It is paramount that parents and school educators teach their children proper hand washing techniques.
Dirty hands not only cause foodborne disease, but also help to spread the flu virus, the common cold, pink eye, pneumonia, and many skin rashes.  It is extremely important to understand how critical hand washing is.  Hand washing is the easiest, the cheapest, and the most effective way to avoid getting sick. It's impossible to have "sterile" clean hands, but if we wash them frequently throughout the day, we can decrease the risk of spreading germs and infecting other people.
Wash your hands every time you:
Use the bathroom
Prepare or eat meals
Touch animals
Come into contact with a sick person
Cough or sneeze
Change diapers
Tips for proper hand washing hygiene:
Wash your hands for at least 20 seconds with soap and running water. Do not use standing water because bacteria may have accumulated.
Turn off the faucet with a paper towel to avoid re-contamination.
Dry your hands with air or disposable paper towels. Do not use cloth towels.
If soap and running water are not available, use a hand sanitizer containing 60% alcohol.
At the market, clean your cart handle with sanitary wipe. Most grocery stores provide complimentary sanitary wipes in order to minimize risk of spreading germs.
These simple recommendations will help to protect you and your family from germs and disease.
The information provided is for general interest only and should not be misconstrued as a diagnosis, prognosis or treatment recommendation. This information does not in any way constitute the practice of medicine, or any other health care profession. Readers are directed to consult their health care provider regarding their specific health situation. Marque Medical is not liable for any action taken by a reader based upon this information.