Do You Agree That a Company's Most Valued Asset Is Its Employees? By Your Marque Team
If we believe this mantra, in order to assist our employers, especially high-risk material handlers and patient care providers who have exposure to injury, it only makes sense to utilize a Physical Abilities Testing program that offers the following: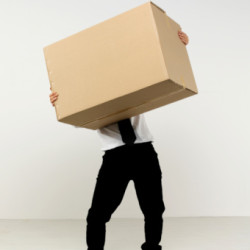 It's based on the quantified physical demands of the job
It identifies the new hire applicant's ability to perform the physical demands that is legally defensible, non-discriminatory, compliant with EEOC, and ADA.
The test results are reported by an independent, unrelated, unbiased, experienced reference laboratory.
The human factors result is hiring the most capable new hires and safe placement. The Return-On-Investment result is a potential 47% reduction in work-related incidents and costs.
Let's identify "home grown" tests and clinic testing that have not been validated, not in compliance, not defensible, no transfer of liability and protect our jobs and companies from potential litigations.
No one desires to see a co-worker injured and fall into the failed workers' compensation system.
No company regardless of size is exempt from discrimination exposure or providing a safe work environment inclusive of the hiring process.
Obtain a complimentary consultation to assess your new hire program and an introduction to Physical Abilities Testing. It costs nothing to become informed.
Medical Transportation-Warehouse/Distribution Centers-Manufacturing-Healthcare-Grocery-Bottling
The information provided is for general interest only and should not be misconstrued as a diagnosis, prognosis or treatment recommendation. This information does not in any way constitute the practice of medicine, or any other health care profession. Readers are directed to consult their health care provider regarding their specific health situation. Marque Medical is not liable for any action taken by a reader based upon this information.