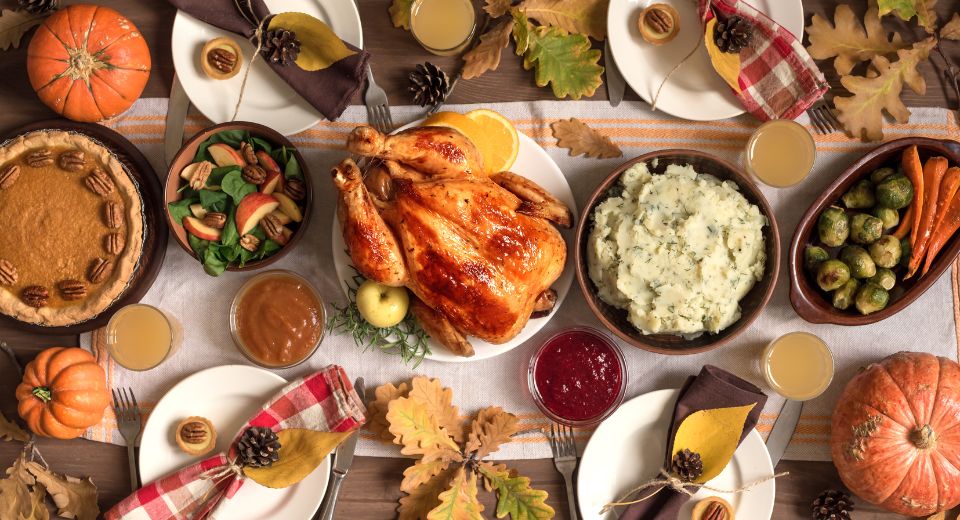 Happy and Healthy Thanksgiving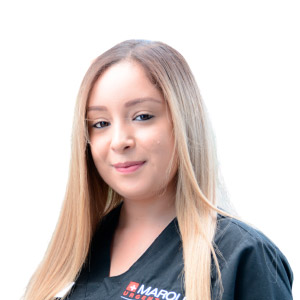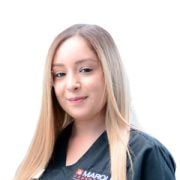 Author: Jess Suarez, LVN, Manager
Gravy, creamed corn, stuffing, turkey, ham and cranberry sauce… All the delicious ingredients we think of when it comes to Thanksgiving. The holidays are the hardest time of year to stick to and maintain a healthy diet. Many people, including myself, have the mindset of "Thanksgiving only comes around once a year, so why not go ahead and splurge?" In some ways, this statement does have some truth to it. Year after year, most Americans pack on at least a few pounds during the holidays and then keep the extra weight on permanently. Oh no! The good news is, Thanksgiving doesn't have to sabotage your weight. With some simple tips, tweaks and tricks, you can satisfy your desire for traditional favorites, while leaving the worry that you'll go up a size in your favorite jeans.
Get moving

:

Take a walk early in the day and then again after dinner. This will help with digestion, metabolism and can burn calories. Some cities host an annual Thanksgiving 'Turkey Trot.' A Turkey Trot is a fun-run or footrace, usually a mile, 5k or 10k that is held on or around Thanksgiving Day. Find a Turkey Trot in your town, sign-up and add crossing the finish line to your holiday to-do list!

Don't skip breakfast

:

While you think that it might be best to save the room in your stomach for the mega calories in the afternoon, experts say that eating a small meal in the morning can give you more control over your appetite. Start your day with an egg with a slice of toast or small bowl of cereal or oatmeal.

Hydrate

:

I know this is easier said than done, but not drinking enough water could spark hunger pangs. Make sure to drink water throughout the day.

Go easy on the appetizers

:

Be mindful of the calories in appetizers! Cheese, crackers, artichoke dip, meatballs, etc. can all add up. Save your appetite and calories for the main meal.

Liquid calories

:

Wine, soda, beer can put you over the edge when you're trying to eat and stay healthy for the holidays. A typical glass of red wine has about 150-200 calories, with a glass of white around 140. Beer, wine and soda's sugar content can sneak up on you too. Go easy on the sugary drinks and booze and stick to healthier options such as sparkling water, vodka soda or a Blood Mary.

Use a smaller plate

:

It's not rocket science, but studies have shown that eating off a smaller plate will help you eat 22 percent fewer calories, while a bigger plate of food you'll eat more.

Portion control

:

Try to fill your plate with half vegetables (not saying half your plate should be calorie-filled green bean casserole), but healthy vegetables such as carrots or leafy greens. Another quarter of it with mashed or sweet potatoes, and a quarter with turkey or ham. My biggest tip is to try to stick to single servings of the unhealthier foods – gravy, stuffing, etc.

Food preparation

:

Are you in charge of making part of the meal or a side-dish? Then there's no better way to eat healthier if you simply substitute healthy ingredients for unhealthy ones.

Mashed Potatoes: Instead of adding butter for flavor, mix in low-sodium chicken broth, herbs or roasted garlic. You could substitute mashed potatoes altogether and make mashed cauliflower – google the recipe, it's good!

Dips: Make a Greek yogurt-based dip instead of sour cream or mayo – the consistency is similar, but yogurt has less fat and more protein.

Creamed Corn: Instead of heavy cream, use coconut milk to achieve a luscious texture.

Stuffing: Swap out white bread for whole wheat and use turkey sausage instead of traditional pork. Then throw in some kale, leeks and butternut squash!

Cranberry Sauce: Make your own! It's very easy and uses apple juice to sweeten it instead of sugar. Adding basil or orange will really spice it up too.

White meat only

:

Turkey itself is relatively low in calories if you stick to skinless white meat. Make sure to take off the skin because that will cut down on fat and calories. White meat contains a large amount of protein, which will make you feel fuller, faster.

Don't deprive yourself

:

If you really want a piece of pie, don't deprive yourself completely. Depriving yourself makes it more difficult to make good choices. If you want to eat something, remember to have a single serving and portion control it. Consider avoiding the things you get all the time and use the calories on the things you get once a year!
Have a safe and healthy Thanksgiving!
The information provided is for general interest only and should not be misconstrued as a diagnosis, prognosis, or treatment recommendation. This information does not in any way constitute the practice of medicine, or any other health care profession. Readers are directed to consult their health care provider regarding their specific health situation. Marque Medical is not liable for any action taken by a reader based upon this information.