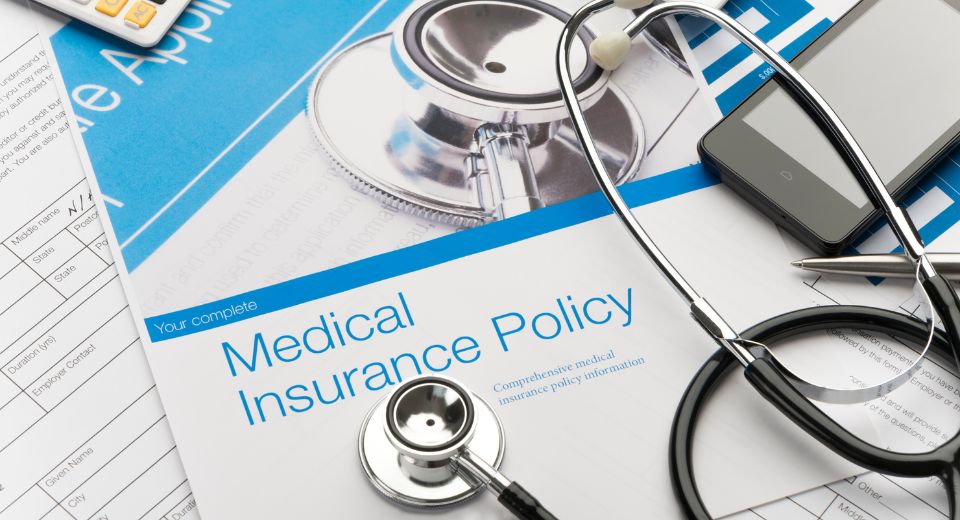 Health Insurance Awareness
Author: Alisa Jones, Billing Supervisor
Health insurance is a type of insurance coverage that pays for health and medical expenses. Health insurance covers some or all of the costs of routine care, emergency care, and treatment for chronic illnesses. In the United States, health insurance is often provided by employers as part of a benefits package, while Medicare and Medicaid provide retired and low-income citizens with health insurance coverage.

Health insurance companies charge their customers a monthly premium for coverage, and in exchange the company agrees to pay all or most of the person's medical costs. Even under the most generous plans, insured people must pay various out-of-pocket expenses for medical care. Primarily these expenses include copays and deductibles which are up-front costs paid by the insured to medical professionals before they receive services.

Under health insurance policies, copay refers to the portion of a bill that the insured person pays, usually at the time of service. Often, it is expressed as a set fee for a specific service.

A copay, short for "co-payment," is a fixed amount that you pay for medical services at doctors' offices, medical facilities, and hospitals. The amount is due in full at the time of service. Copay is a set amount rather than a deductible or percentage of the health bill, which makes it easy to budget for health appointments (except emergency care).

Knowing your copay amounts before choosing one health insurance plan over another may be an important factor when considering your health insurance costs. It is not up to the doctor facility what your copay is, it's solely your health insurance provider and benefit plan.

Copay amounts typically vary from service to service and can apply to one or more of the following health care services:

– Doctor's appointments
– Urgent care center visits
– Emergency room visits
– Prescription medications

Copays for regular doctor visits often start $25 or more. Emergency services, such as an urgent care or emergency room visit may cost more, though the exact amounts can vary significantly, depending on your health insurance plan. You can always call your insurance company prior to your arrival at an urgent care or ER to determine what may or may not be covered.

Finally, not all insurance companies offer copays for regular appointments or hospital visits, and instead they bill by percentage of the total cost after the time of service. For these health insurance plans, no payment is remitted at the time of service, and members are sent a bill from the doctor or hospital after the insurance pays a portion of the fee.
A deductible is the amount you pay for covered health care services before your insurance plan starts to pay. With a $2,000 deductible, for example, you pay the first $2,000 of covered services yourself. After you pay your deductible, you usually pay only a copay. 

Health insurance plans fall into two broad categories: private insurance and public insurance. Private plans are available from health insurance companies and are most commonly obtained through employers. Some of the top private insurance companies in the U.S. include.

– UnitedHealth Group
– Humana
– Anthem
– Cigna
– Blue Cross/Blue Shield
– Wellpoint

In contrast, public insurance is provided by the government to eligible individuals and families. Medicaid is a state-run government insurance plan offered at little to no cost to low-income people. Who qualifies and the coverage available varies from state to state. Medicare is available to all Americans over the age of 65 and people with certain disabilities. Medicare only covers a portion of medical expenses, and individuals often need supplemental coverage to go along with it.

The Affordable Care Act (ACA), passed by Congress and signed into law by President Barack Obama in 2010, has materially altered the provision of health insurance in the U.S. over the last decade. The ACA sought to reform the medical care system, to extend health insurance to all uninsured Americans, and to lower health care costs.

The following terms are commonly used to describe different parts of health insurance policies:

– Co-insurance: The percentage of healthcare costs that the insured must pay, even after they meet the deductible. For example, after meeting the deductible, the insured may be responsible for 20 percent of costs and the insurance company covers the other 80 percent.
– Provider: The physician, health care professional or facility that provides medical services to the insured. A primary care physician is the doctor that oversees the patient's overall care and manages a wide range of services.
– Network: The providers and facilities contracted to provide health care services for patients who have coverage with certain insurance plans.
– Preauthorization: Prior approval from a health insurance company required before a patient can access certain health care services, medications or equipment.
We encourage you and your family to review your health benefits and talk to your employer or insurance broker to get to know your plan. If you have questions about your coverage and if we accept your plan at our urgent care clinics, please give us a call, walk in, or text our patient care team at 949-390-5202.
The information provided is for general interest only and should not be misconstrued as a diagnosis, prognosis or treatment recommendation. This information does not in any way constitute the practice of medicine, or any other health care profession. Readers are directed to consult their health care provider regarding their specific health situation. Marque Medical is not liable for any action taken by a reader based upon this information.