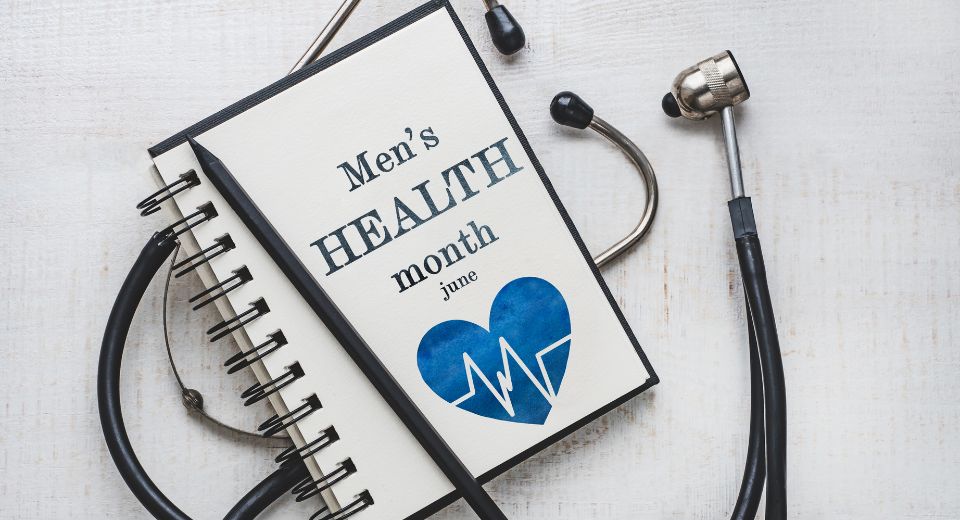 June is Men's Health Month
Though the world may not be back to its pre-pandemic routine just yet, it is time to get back to routine check-ups and screenings. This month we encourage men specifically to check-in with their health and see what preventative measures they can take to prolong their life.
The most common lifestyle habits contributing to the poor health of men include smoking, drinking, and overeating. Men also have more of a tendency to not seek medical advice when they are feeling unwell.
Did you know?
– The American Heart Association states that 1 in 3 adult men have a variation of cardiovascular disease and an estimate of 3 million men experience a stroke every year.
– According to the American Lung Association, more men are diagnosed and develop lung cancer than the previous year.
– A CDC study showed men have more alcohol-related deaths and hospitalizations than women. Drinking alcohol increases the risk of cancers of the mouth, throat, esophagus, liver, and colon.
– According to the Skin Cancer Foundation, men 50 years and older are at a higher risk for developing skin cancer – more than twice as much as women.
– Diabetes in men may lower testosterone levels which can lead to a greater risk for sexual impotence, and can lead to depression and anxiety. Untreated diabetes also contributes to heart disease, nerve and kidney damage, and vision problems.
– Prostate cancer is the most common form of cancer for men and the second leading cancer death for men. It is important to be screened based on what your healthcare provider recommends.
– Men have a greater risk of liver diseases, such as cirrhosis and alcoholic liver, due to higher levels of alcohol and tobacco use.
Routine check-ups with your healthcare provider are key when it comes to preventing disease and illness. Prevention and early detection have the power to save your life. Do not neglect your health! Just because you feel fine, does not mean there are changes you can make to prolong your life. Make a commitment to your health and come in to see one of our Marque medical providers and learn routine screenings are best for you based on your age and lifestyle.
The information provided is for general interest only and should not be misconstrued as a diagnosis, prognosis or treatment recommendation. This information does not in any way constitute the practice of medicine, or any other health care profession. Readers are directed to consult their health care provider regarding their specific health situation. Marque Medical is not liable for any action taken by a reader based upon this information.