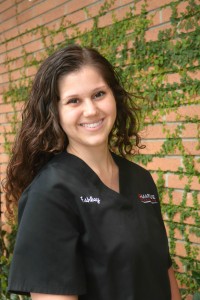 Keeping our bodies healthy is an important task that improves our everyday lifestyle. Since so much of our time is spent working—weather it is at a desk for eight hours or doing activities outside—we are exposed to more people and, in turn, more bacteria and viruses. Staying healthy, especially while at work, allows for better productivity, less stress, fewer missed days, and lower costs in healthcare. So what can we do to keep ourselves healthy?
The first and most important tip is to wash your hands as often as possible. Though there are myths out there stating that washing your hands too much may be harmful, that is simply not true. Washing your hands is vital to staying healthy—always wash your hands after going to the restroom, before eating, and after coughing or sneezing. Using hand sanitizer is also a good option when a sink isn't present!
Second is to keep your work space clean—the average desk can harbor more bacteria than a toilet seat! Wipe down your keyboard, mouse, and phone regularly, tidy up your space at the end of the day, and throw away all garbage. Another smart tip is to keep a hand sanitizer at your desk, which allows you to kill the harmful bacteria without having to get up constantly to wash your hands.
Though the following tips may seem obvious, they do help our bodies stay healthy in the workplace. If co-workers come into work feeling ill, make sure to avoid close interactions with them. Make sure to always wash your hands after coming into contact with a sick co-worker. Make sure to take breaks throughout the workday and go outside.  This will allow the body to soak up natural vitamin D, decompress, and calm yourself from the stress of work.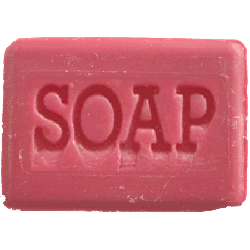 Limiting your caffeine intake can also help you stay healthy. It is important to remember that caffeine should be consumed in moderation, which helps avoid a crash later in the day… not to mention it can save on calories while limiting dairy and sugar intake. The last and final tips are to drink plenty of water and eat healthy throughout the day—including a big breakfast, light lunch and dinner.
All of these actions allow the body to stay healthy while at work, and have long-lasting benefits. These tips also build healthy life habits, as we should be washing our hands regularly, eating properly, drinking plenty of water, and managing stress. When these ideas put into action, we are helping not only our health, but those around us, by stopping the spread of germs and illnesses throughout the work place.
The information provided is for general interest only and should not be misconstrued as a diagnosis, prognosis or treatment recommendation. This information does not in any way constitute the practice of medicine, or any other health care profession. Readers are directed to consult their health care provider regarding their specific health situation. Marque Medical is not liable for any action taken by a reader based upon this information.
Source: http://www.huffingtonpost.com/stacia-pierce/10-best-practices-to-staying-healthy-at-work_b_6844336.html