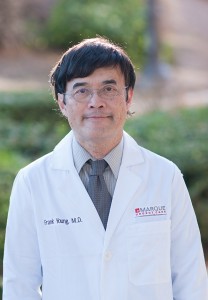 Zika in California by Frank Young, M.D.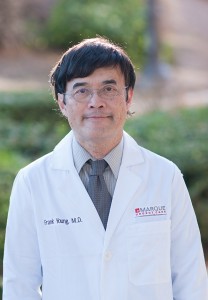 In Southern California, the news features a Zika virus article almost daily. The Asian Tiger mosquito as well as the Yellow Fever mosquito (which could carry the Zika virus) have been found in Mission Viejo. As of September 30th, 308 travel-associated cases were reported in California with 21 located in Orange County. Currently there are no reports of local transmission occurring in California. The ongoing Zika endemic in Florida and the Brazil summer Olympics has understandably resulted in public controversy.
Actually Zika is really not that new. The Zika virus was first isolated from rhesus monkeys from the Zika forest of Uganda in 1947. It was later found in humans in 1952 and it spread through Africa and Southeast Asia before the April 2015 outbreak in Brazil. The Zika virus infection tends to cause mild or no symptoms. If symptoms do present, they usually include fe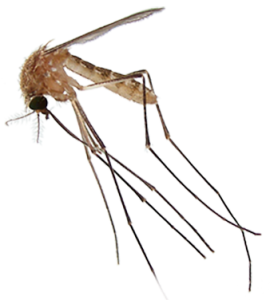 ver which is often low grade. The most common symptom is a generalized rash which could be itchy and maculopapular (flat spots, sometimes with small bumps). Other symptoms include arthralgia (joint pain) and conjunctivitis (often known as pink eye) with inflamed reddish eyes.
Symptoms usually start 3 to 7 days after exposure and resolve within a week.  Incubation time is usually 2 weeks from exposure. Serious illness and hospitalization are rare, but infection during pregnancy can cause potential birth defects including microcephaly (small undersized skull), brain disease with tragic developmental consequences, and ocular eye disease.  One study estimates the risk of birth defects from Zika to be 0.88 to 13% during the first 3 months of pregnancy.
If there is a suspicion about a possible Zika viral infection, one can consider lab tests. A blood or urine PCR test is recommended during the first 14 days after symptoms develop during which the PCR test is most sensitive. Recently commercial labs can perform the PCR test. A blood test for Zika virus IgM can detect antibodies to an acute or recent infection and is recommended 2 to 12 weeks after traveling to a Zika infected area. However only the local health department can perform the Zika IgM test for now.
Testing is recommended for pregnant women who had traveled to a Zika virus transmission area as well as men and non-pregnant women who have symptoms within two weeks of travel to a region of Zika virus spread (such as certain areas of Miami-Dade Florida or certain countries which can be identified at the Center for Disease Control website). Counseling is recommended for people considering conception and have an ongoing or limited risk for the Zika virus.
Effective countermeasures include using insect repellents to discourage mosquito bites and eradication of mosquito breeding and eggs/larvae. Infected areas of Florida are doing widespread insecticide spraying although there is a controversy about Naled which is a neurotoxin that has been declared safe by the Center for Disease Control and the Environmental Protection Agency. However, Naled has been banned from the European Union and protested in Puerto Rico. Miami is using the alternative BTI which affects only the mosquito larvae and not humans. There is no current antiviral treatment for Zika. Zika vaccines are being developed but have not reached clinical trials yet.
Hopefully, there will not be any local transmission of the Zika virus in Orange County. If there is any concern about Zika, one can consult the County of Orange Health Care Agency (phone number 714-834-8130) or a physician and consider testing if indicated.
The information provided is for general interest only and should not be misconstrued as a diagnosis, prognosis or treatment recommendation. This information does not in any way constitute the practice of medicine, or any other health care profession. Readers are directed to consult their health care provider regarding their specific health situation. Marque Medical is not liable for any action taken by a reader based upon this information.