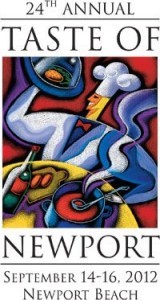 Marque Urgent Care Participates at the 24th Annual Taste of Newport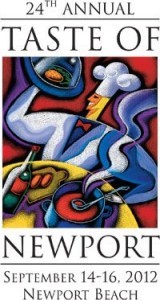 Marque Urgent Care was proud to participate once again at the 24th annual Taste of Newport.  From September 14-16, the Newport Beach Chamber of Commerce hosted the Newport party of the year.  This landmark event brought together approximately 50,000 Orange County residents who were ready to enjoy food and drinks from premium Newport restaurants and other vendors, while listening to live music.  This year the Taste of Newport featured well-known performers such Blonde, DEVO, Andy Grammer, and Roger Hodgson from Supertramp. 
Marque Urgent Care continues to take an active role in the community and the Taste of Newport was a milestone event for the city.  The clinic has treated the residents of Newport Beach for over 30 years and firmly believes in fostering tight integration with local residents.  It was a fun opportunity to interact with the patients that they care for outside the medical setting. As indicative of other Marque Urgent Care sponsored events, they were on site with doctors and staff to greet the attendees and offer free blood pressure checks. They enjoyed interacting with the local Newport community in a social setting.  "We're excited to be part of the event again. We see so many great people at our clinic and we love it when patients stop by the booth to say hi," exclaims Dr. Nathan Kiskila. "This is a great community and we are privileged to have such amazing people as our patients."
Marque Urgent Care not only gets involved with Newport Beach local events, but also actively sponsors events in Rancho Santa Margarita, home of their second location.   Marque recently sponsored the Santa Margarita RanchoFest, Tijeras Creek Little League, the 8th Annual Kids Konnected Golf Tournament at Dove Canyon Country Club, and the Walk to End Alzheimer's.  Marque Urgent Care looks forward to a long-standing relationship with the communities they serve and will continue their active involvement in local events.