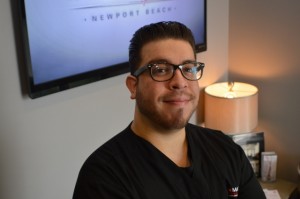 Music Festival Recovery by Your Marque Team
Summer is right around the corner!  People are looking forward to a long-awaited work vacation, graduation, and fun in the sun. Early summer heralds the annual music festival season. People both young and old from every walk of life endure long hours in extreme temperatures fighting the good fight and fist pumping all night. Living for the moment has a few drawbacks.
Every year we treat a large number of patients for dehydration, illnesses, and injuries following a major music festival.  You have waited so long to take time off from work for fun and it's important to keep yourself and your loved ones safe during this music festival season.  You don't want to use your precious vacation time feeling under the weather!
Staphylococcus, Impetigo, and Other Skin Infections
Staphylococcus, impetigo, and other skin infections are everywhere. People sleep in tents on dirt during large music festivals. Poor access to running water and bathrooms venues can spread skin infections. It may be obvious to most, but a free love environment with people in close proximity to each other may be the recipe for infection.
Music festival deaths are on the rise; there is an opioid and substance abuse problem that has infiltrated our society.  Say no to illicit drugs, and if you feel you may have been exposed to substances, please seek treatment immediately. There are toxicology screenings that can identify certain illicit substances.  If a physician determines dehydration, we recommend IV hydration therapy.
Foodborne Illness
Some people may feel compelled to stay and camp at the festival. Bacteria multiplies rapidly in the sun. Raw foods of animal origin are the most likely to be contaminated; that is, raw meat and poultry, raw eggs, unpasteurized milk, and raw shellfish.  Additionally, meat, dairy, cut food like fresh fruit, salads, and prepared foods with mayo are high risk.  Perishable food can stay good for approximately two hours if the temperature is under 90 degrees.  An easy rule of thumb- keep hot food hot and cold food cold.  The FDA has set food temperature, storage, and handling guidelines to prevent foodborne illness. https://www.cdc.gov/foodsafety/foodborne-germs.html
Dance Party
Crowd surfing is a contact sport. Mosh pits and a lack of grace on the dance floor may cause unforeseen injuries.  Be careful and if you do engage in such activities, proceed with caution and make sure you don't carry a drink in glass (and no one dancing around you is either).
Please stay safe and have fun during this vacation and music festival season!
http://www.dailymail.co.uk/femail/article-3042565/Coachella-fans-beware-Experts-warn-music-festivals-breeding-ground-infections-like-hepatitis-Salmonella.html
https://www.fda.gov/food/resourcesforyou/healtheducators/ucm082294.htm
http://www.merckmanuals.com/home/infections/bacterial-infections/staphylococcus-aureus-infections
http://www.dailybulletin.com/events/20150414/coachella-2015-93-arrests-one-death-during-festivals-first-weekend
The information provided is for general interest only and should not be misconstrued as a diagnosis, prognosis or treatment recommendation. This information does not in any way constitute the practice of medicine, or any other health care profession. Readers are directed to consult their health care provider regarding their specific health situation. Marque Medical is not liable for any action taken by a reader based upon this information.