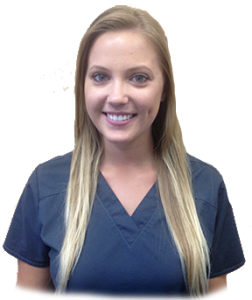 Once the weather outside gets cold, the temperature indoors goes up. This combination of low humidity and dry air from the furnace makes our skin prone to dryness. Everyone needs to protect their skin from drying out this winter. Here are some tips to help keep your skin hydrated all winter long:
Don't take hot showers.
I know it is tempting on a cold day to take a nice long hot shower or bath, but your skin will not be happy. Hot water breaks down the lipid barrier on our skin, leaving it dry. It is better to take shorter cooler, lukewarm showers to combat dryness. If your skin looks red after a shower, the water temperature is probably too hot.
Slather on the moisturizer while damp.
The best time to apply lotion is right after a shower or bath. When drying off, pat skin dry with a towel softly, do not rub, so skin is still left damp. When lotion is applied when your skin is still a little damp, it allows some of the water to get trapped, therefore hydrating the skin.  Regarding moisturizer, look for oil based and not water based products because oil helps create a better barrier to the elements.
Try out a humidifier.
The humidity is much lower in the cold winter months and the hot dry air inside. Humidifiers fill the air in your home with moisture, allowing it to sooth dried out itchy skin. Place small humidifiers around the house to get the maximum benefits if you don't spend most of your time in one room.
Here is another reason to love oatmeal. Using oatmeal to soak in is a natural way to seal in our body's moisture, protect the skin, and relieve itchiness or irritation. Oatmeal can also help normalize skin pH levels which helps sooth uncomfortable skin. Because oatmeal is so mild, it is a gentle way to sooth baby's dry skin as well.
Here's how to make a simple oatmeal bath you can try at home:
Blend 1 cup of dry oatmeal in a food processor until it is of a fine consistency. Stir in ground oatmeal into tepid bath water. Soak for 15-20 minutes. Repeat up to 2 times a day if needed. Easy as that!
Suffering from dry lips?  Here are some easy ways to improve them:
Your face soap may be drying out your lips.  Before washing your face, moisturize your lips to combat the drying effect of salicylic acid and benzoyl peroxide, which are commonly found in cleansers.
Breathe through your nose.  Believe it or not, something as innocuous as breathing through your mouth can be drying out your lips!
Don't lick your lips.  It's natural to lick one's lips to add moisture, but the acids in your saliva actually strip your lips of their natural oils.
Don't pick flaky lips, instead exfoliate them.  Use a balm created for exfoliation or a soft toothbrush.
Use sunscreen.
Skip the fragrances.  Sometimes fragrances can irritate lips.  Look for ones without strong scents.
Sources:
http://share.upmc.com/2015/01/hot-shower-bad-skin/
http://www.webmd.com/beauty/skin/ten-winter-skin-care-tips?page=2
The information provided is for general interest only and should not be misconstrued as a diagnosis, prognosis or treatment recommendation. This information does not in any way constitute the practice of medicine, or any other health care profession. Readers are directed to consult their health care provider regarding their specific health situation. Marque Medical is not liable for any action taken by a reader based upon this information.