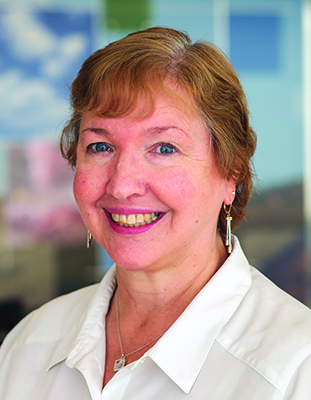 We know that the relationship between pediatricians and families is special and unique. The pediatric medical home is the center for your child's medical care from infancy to college. You child knows your pediatricians, the nurses, the office, even the books in the waiting room—all comforting when your child is ill.
But what happens when your pediatrician's office is closed? Many offices have a pediatrician taking phone calls, but what if your child needs to be seen during an evening or weekend? That's where pediatric urgent care is important. Pediatric urgent care is a friendly alternative to the emergency department for many illnesses and injuries that your child may face. But how do you
find the right urgent care for your children? Here are some tips:
Find an urgent care with pediatric expertise. Are there pediatricians or pediatric nurses on staff? This is important—there are subtle differences between a child who is mildly ill and a child who may be seriously ill.

Staff

who can measure and recognize pediatric vital signs and know how to examine children are essential for a successfu

l pediatric urgent care experience.

Urgent care facilities serving children should be capable of providing timely assessment and stabilization to initiate transfer of pediatric patients who need a higher level of care. Ask if your local urgent care has the equipment and if staff have the training if your child has a need for expertise beyond the capability of their facility.

Find an urgent care that will work with your pediatrician. Your child's medical home is where all care is coordinated. If your pediatrician can communicate with a local urgent care about your child, and if records will be shared with your pediatrician, you've got a winner!

Make sure the philosophy of the urgent care doctors is similar to your pediatrician's. Your pediatrician will recommend the right care—symptomatic treatment and no antibiotics for viral illnesses, a good history and physical exam instead of a chest X-ray for common cough, not using over-the-counter cold medicines are examples of this.

Look for child-friendly staff and environments. Are there books in the waiting room? Is the

waiting room a safe place for your child to wait?

Recognize the standard services that are appropriate to urgent care. These might include acute respiratory and febrile illnesses, minor laceration and burns, sprains and other injuries. Ask if your local urgent care has a standardized approach to these conditions, and if they follow guidelines set by the American Academy of Pediatrics or the Society for Pediatric Urgent Care.
Together, your pediatrician and pediatric urgent care can be a valuable team for your child and your family!
The information provided is for general interest only and should not be misconstrued as a diagnosis, prognosis or treatment recommendation. This information does not in any way constitute the practice of medicine, or any other health care profession. Readers are directed to consult their health care provider regarding their specific health situation. Marque Medical is not liable for any action taken by a reader based upon this information.